If you're looking for love and are having a hard time finding it, should you think about using a matchmaker to help you? Relationship expert Amy Laurent works as a matchmaker to celebrity clients, and says that using a matchmaker is really about smart outsourcing. Busy people hire staff to get their tasks done, whether it's having groceries delivered or sending out laundry, so that they can get more work done during the day. Having someone who could help you find the kind of partner you're looking for while you're going about your day works the same way!
For more of Amy's dating and relationship tips, view the slideshow below:
PHOTO GALLERY
Amy Laurent's Relationship Tips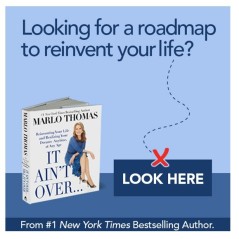 Add Marlo On Facebook:
Follow Marlo on Twitter:
Sign up to receive my email newsletter each week - It will keep you up-to-date on upcoming articles, Mondays with Marlo guests, videos, and more!