If a man is interested in you, will he always ask you out? Relationship expert and celebrity matchmaker Amy Laurent says, having worked with men day in and day out over the past 10 years, she has found that men are very simple creatures. Men will show you through very simple actions that they are into you. Men go after what they want, almost all of the time. If they're interested, they will pursue you. The exception? When a woman is trying to play it cool, but ends up playing it too cool and acting aloof, it sends off the vibe that she's not interested.
For more of Amy's dating and relationship tips, view the slideshow below:
PHOTO GALLERY
Amy Laurent's Relationship Tips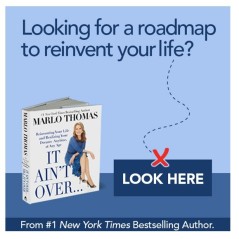 Add Marlo On Facebook:
Follow Marlo on Twitter:
Sign up to receive my email newsletter each week - It will keep you up-to-date on upcoming articles, Mondays with Marlo guests, videos, and more!