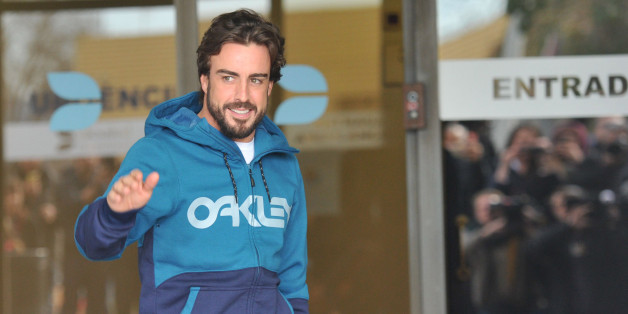 After crashing his vehicle during pre-season testing, Formula One driver Fernando Alonso is said to have woken up having no memory of the past 20 years of his life.
Quoting a report in the Spanish daily El Pais, The Telegraph writes that Alonso awoke from the crash believing that it was the year 1995.
"I'm Fernando, I drive go-karts and I want to be a Formula One driver," the 33-year-old two-time Formula One champion is quoted as telling doctors.
Alonso was taken to the hospital on Feb. 22 after crashing into a wall at the Circuit de Catalunya in Barcelona. According to the BBC, the McLaren driver was briefly "unconscious when rescue crews reached him" and was in a "confused state" when he awoke.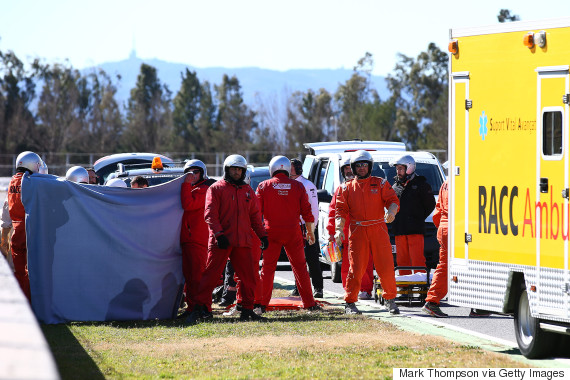 Fernando Alonso of Spain and McLaren Honda receives medical assistance after crashing during day four of Formula One Winter Testing at Circuit de Catalunya on February 22, 2015 in Montmelo, Spain.
Alonso has since been released from the hospital.
Ron Dennis, the McLaren chairman, said last week that Alonso suffered retrograde amnesia post-crash, which is said to not be unusual in patients who have suffered from a severe concussion.
A few days after the accident, Alonso released a video on YouTube in which he assured fans that he was "completely fine." His accident, however, is causing him to miss the season-opening Australian Grand Prix.
It remains unclear if doctors will clear Alonso to participate in the second race of the season in Malaysia, which will take place at the end of March. Both Alonso and McLaren have said that the driver intends to participate in the race.
"All we can say is that he is making good progress, and that we hope and expect he will soon be back to his brilliant best," said a McLaren spokesperson, per The Telegraph. "We understand the media's thirst for further information, but, as I say, the remaining unanswered questions will be answered by doctors, not by Formula One personnel."
BEFORE YOU GO