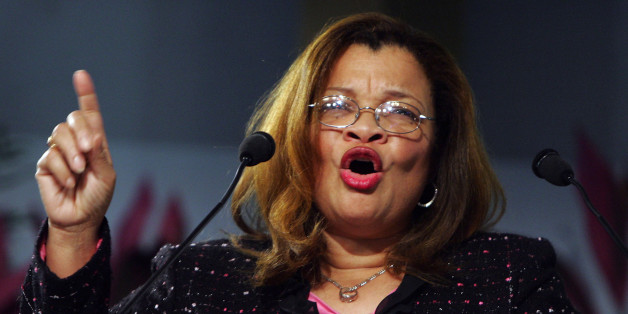 Fox News has signed Alveda King, the niece of civil-rights icon Martin Luther King Jr., as a contributor, Fox president Roger Ailes announced today. King will provide regular social and cultural commentary across the network lineup.
"Alveda has brilliantly carried the legacy of the King family to the next generation and has been a source of inspiration for many Americans," Ailes said in making the announcement. "Her passion and mission for social change will be a valuable contribution to our network."
King is a prominent anti-abortion activist and serves as director of African-American outreach at Priests for Life. She has also courted controversy by speaking out against LGBT rights, proclaiming in 1998 that "God hates homosexuality" and comparing gay marriage to genocide in a 2010 speech.
Gabriel Arana is senior media editor at The Huffington Post.