The general idea of a grilled cheese sandwich is enough to make a calm person's heart flutter. Its simple greatness has left impressions of epic proportions on many of us. It's the reason we turned a Cronut into a grilled cheese sandwich. And it explains the logic behind making a pizza with a grilled cheese crust. So when we came cross a raspberry chocolate grilled cheese sandwich, we squealed. Very loudly. We may have even whispered the words, "oh my gaawwd."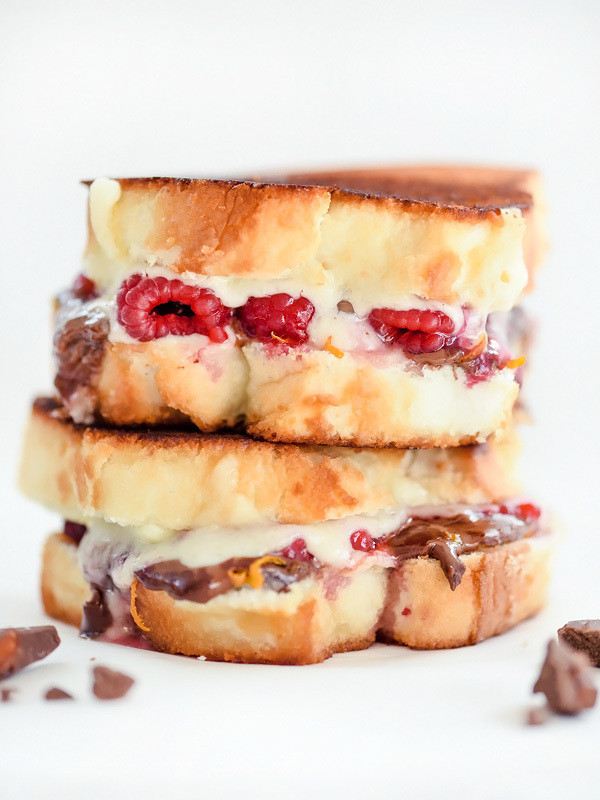 Photo credit: Foodie Crush
One look at this sandwich by Heidi from Foodie Crush and it's easy to understand why. The raspberry chocolate grilled cheese has taken some of our favorite things to eat and turned them into the only sandwich that can truly make the worst of days feel right again.
To create this epic dessert sandwich, Heidi took two slices of angel food cake -- yes, we know this is a genius move. She buttered them, of course. Then she spread the slices with sugar-spiked mascarpone for sweetness; havarti for its wonderful melting properties; a chocolate bar with almonds for a nice surprise of crunch; fresh raspberries, just because; and orange zest to add a burst of citrus. Even during the cooking process, this sandwich is a vision.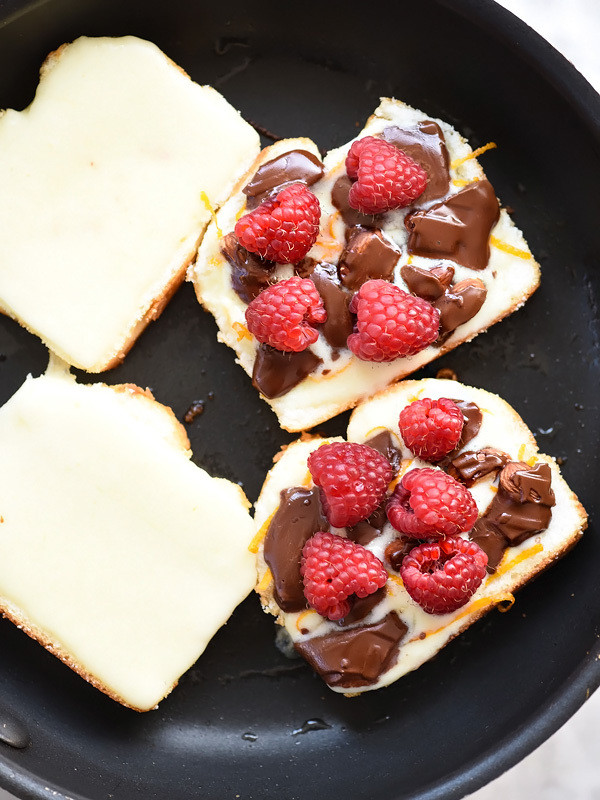 Photo credit: Foodie Crush
For those of you shaking your head at the sheer decadence of this, we know. It's intense. But, this sandwich is the kind of thing you skip dinner for. It's the kind of thing you make when your life needs a little (read, a ton) of sweetness. Guys, this sandwich is special. And you can find the recipe for it right over here.
Want to read more from HuffPost Taste? Follow us on Twitter, Facebook, Pinterest and Tumblr.

BEFORE YOU GO
PHOTO GALLERY
25 Mouth-Watering Grilled Cheese Recipes