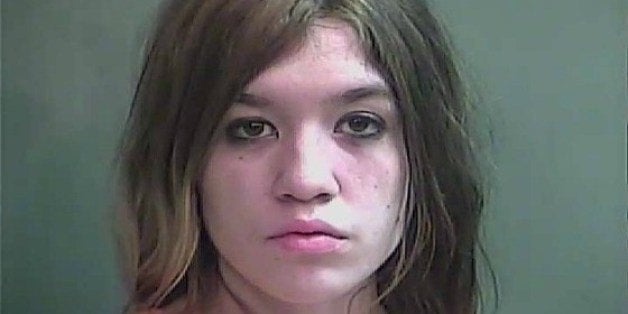 Authorities in Indiana apprehended a Wisconsin teen who fled after allegedly killing two family members.
Ashlee Anne Rose Martinson, 17, is accused of killing a man and a woman in Piehl, Wisconsin this weekend. Deputies from the Oneida County Sheriff's responded to a home on Sunday morning and found the victims' bodies.
After the killings, Martinson fled the state with her boyfriend, Ryan Sisco, police said. The Wausau Daily Herald reports that during her brief time on the run, the young woman was considered armed and dangerous. Investigators believe they were in route to Tennessee, where Sisco has roots.
Martinson is charged as an adult in the double-homicide, but Sisco, 22, is not a suspect. He was arrested on a probation violation.
"We're not sure anyone else acted with her," Oneida Sheriff's captain Terri Hook told WAOW. "We're just trying to put it all together."
Both Sisco and Martinson remain in Boone County jail awaiting extradition to Wisconsin as authorities continue their investigation into the slayings.
Boone County and Oneida Sheriff's offices did not respond to requests for comment from The Huffington Post by time of writing.
Martinson has no known previous criminal history.
BEFORE YOU GO
PHOTO GALLERY
Dangerous Days