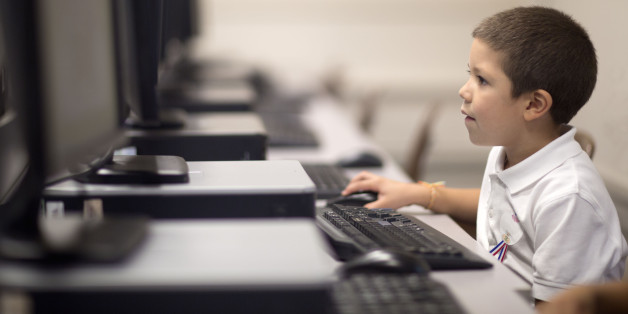 (Updates with response from test administrator, testing critic and background)
By Letitia Stein
TAMPA, Fla., March 9 (Reuters) - Florida authorities are investigating cyber-attacks that delayed newly computerized standardized school testing last week, the state education commissioner and the head of the state law enforcement department said on Monday.
The investigation stemmed from reports that a number of school districts encountered "white screens" after logging into the controversial tests last Thursday, the agencies said in a news release.
The testing system was operated by the Washington-based American Institutes for Research (AIR), according to the release.
AIR identified a cyber-attack on a server used to administer the tests as the cause of the problems, state officials said, noting that the problems quickly subsided and testing continued.
"It is important to point out that AIR has reported that while access to the test has been delayed because of the cyber-attacks, no student data has been compromised," Education Commissioner Pam Stewart said in a statement.
AIR said it was working with the state agencies but declined further comment, citing the criminal investigation.
The test involves Florida's version of the controversial Common Core standards, which set national benchmarks for student performance. This portion of the assessment was newly computerized, and many school superintendents had warned the state was not ready for online testing.
Earlier in the week, many Florida school districts had experienced apparently unrelated delays due to technical issues with the computerized tests, the agencies noted. [ID: nL1N0W5220]
Last year, a cyber-attack disrupted online testing in Kansas, according to the National Center for Fair and Open Testing, known as FairTest, which called for an independent investigation into Florida's issues.
In a statement, FairTest's public education director, Bob Schaeffer, questioned whether the reported attack could be "a very convenient excuse for the computer system collapse that confronted many Florida test-takers for several days last week."
Despite the issues, state officials noted that nearly 400,000 students - more than 60 percent of those registered for the test - were able to complete it during the first week of a two-week testing window.
The computerized writing test, part of the English-language arts assessment, was administered to students in the eighth, ninth and tenth grades.
Testing continues this week, with additional computerized and paper-based standardized exams scheduled for the coming weeks. (Reporting by Letitia Stein; Editing by Eric Walsh)