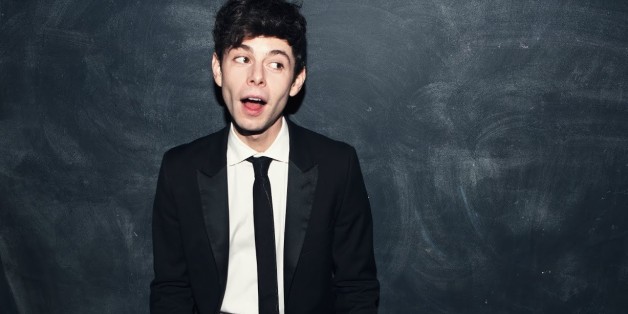 A pre-pubescent brush with mortality turned out to be a positive, and ultimately triumphant, experience for Paul Iacono.
The star of "The Hard Times of RJ Berger" and "G.B.F." learned he had leukemia when he was just 8, and although the subsequent chemotherapy took a physical and emotional toll, he says he "wouldn't take it back for the f**king world."
"There's a bit of a relief to get a big tragedy like that out of the way early and become stronger because of it," Iacono, now 26, told The Huffington Post in an interview. "My takeaway from it all was that you only have very little time to do what you want."
The actor ultimately persevered, as he explains in his new cabaret act, "Where's The F**king Kid?" Iacono says the show, which opens March 11 at New York's 54 Below, is "about being a survivor," but also serves as a humor-filled send-up of his child actor days and a musical homage to the various female stars he idolized and, in many cases, shared the stage with, including Elaine Stritch, Christine Ebersole, Stephanie Mills and Liliane Montevecchi.
Iacono starred opposite Stritch in a 1999 concert production of "Sail Away"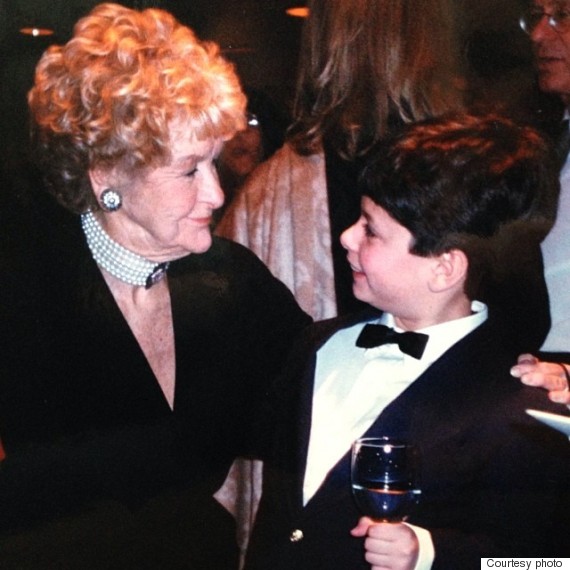 Working with director Aaron Mark and musical director John McDaniel, Iacono chose to limit the narrative of "Where's The F**king Kid?" to his "first act" in the interest of brevity and tone, pairing anecdotes with show tunes and songs made famous by Stritch, Bette Midler and others. Also featured is a nod to his breakthrough appearances on "The Rosie O'Donnell Show," on which he famously impersonated Ethel Merman and Frank Sinatra.
The title takes its name from a backstage encounter Iacono once had with Stritch when they were starring in a concert staging of Noël Coward's "Sail Away" that changed his outlook on show business for good. When her young co-star broke his wrist midway through a show, Stritch wasn't about to let the incident halt the performance.
"I was always a showbiz brat and because I'd had leukemia, I was always sort of allowed to get away with it," Iacono said. Half a codeine and some encouragement later, he was back onstage. "Elaine taught me one of the most important lessons -- that the show must go on, no matter what. You can't let a broken wrist get in the way of that."
In 1999, Iacono (center) starred in the Paper Mill Playhouse production of "Mame" with Christine Ebersole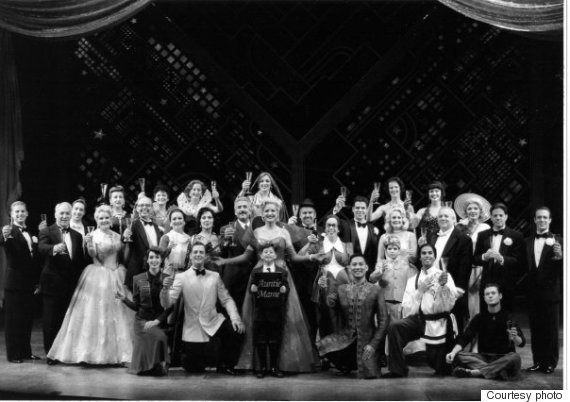 With three upcoming movies in the pipeline, Iacono hasn't abandoned television or film, but sees his cabaret act as "definitely the beginning" of a new artistic venture: "It feels like I am doing exactly what I'm meant to be doing, and I'm ecstatic to finally have an opportunity to do what I do best."
Although he promises "great gayness" throughout the show, Iacono says "Where's The F**king Kid?" won't address his public coming out in any overt way. Instead, he's saving those tales, as well as plenty of "sex, love and drugs," for his next cabaret venture.
That doesn't mean he won't bare all (at least metaphorically) onstage.
"I definitely start out all nicey-nice in my suit, white shirt, black tie and a little top hat action," Iacono quipped. "But I want to go out in the show the way I came into this world -- naked and screaming!"
Paul Iacono stars in "Where's The F**king Kid?" at New York's 54 Below on March 11 and 18. Head here for more details.
BEFORE YOU GO