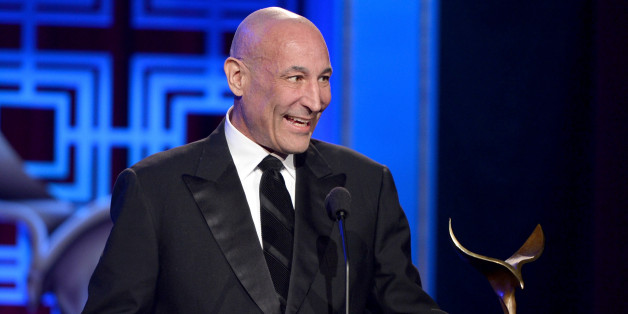 Sam Simon, co-creator of "The Simpsons," died on Sunday in his Los Angeles home following a long, public battle with colon cancer. TMZ was first to report the news of Simon's death, which was confirmed to Variety by "Simpsons" showrunner Al Jean. "A great man; I owe him everything," Jean wrote in a tweet.
Simon received his diagnosis back in 2012, and at the time was given three months to live. He donated $100 million to charity and put much of his fortune into founding the Sam Simon Foundation, which provides assistance dogs for Iraq and Afghanistan veterans dealing with post-traumatic stress disorder. The foundation posted a note to Facebook, remembering Simon:
Before "The Simpsons," Simon worked on animated shows like "The New Adventures of Mighty Mouse and Heckle & Jeckle" and "Fat Albert and the Cosby Kids." He also has credits on the TV show "Taxi," where he served first as a writer, and then as showrunner for its fifth and final season, and "Cheers," "The Drew Carey Show" and "The George Carlin Show." In 1989 he, James L. Brooks and Matt Groening created "The Simpsons" for Fox, but Simon left the show in 1993. Most recently, Simon was a consultant on FX's comedy, "Anger Management," and directed an episode in 2012. Over the years, he won nine Emmys for his work on "The Tracey Ullman Show" and "The Simpsons"
BEFORE YOU GO
PHOTO GALLERY
Entertainers We've Lost In 2015