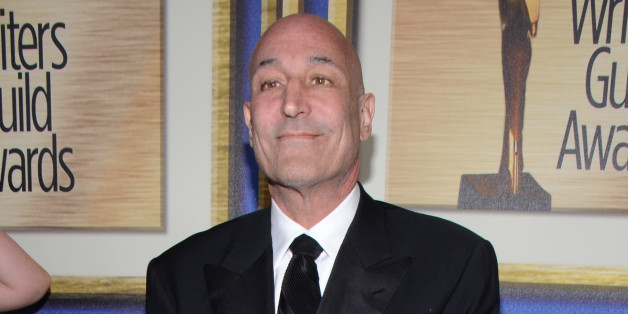 "The Simpsons" co-creator Sam Simon died on Sunday at age 59, but his life's work will live on exactly as he planned it would.
When Simon was handed an advanced colon cancer diagnosis in 2012 that would eventually take his life, the comedic genius realized he needed to "start making plans," he told TMZ the following year. The activist pledged to give his $100 million fortune to PETA, Save the Children and his eponymous foundation -- groups that have promised to continue his mission of helping those in need.
"We all miss him, and in his honor, we will continue bringing his vision to light through our work," The Sam Simon Foundation wrote on Facebook on Monday. "We take comfort in knowing how many greetings he is receiving across that Rainbow Bridge. We love you Sam!"
The Sam Simon Foundation focuses on both animal welfare and feeding the hungry. The group rescues dogs from shelters and humane societies, and trains them to serve as assistance animals. It also feeds 400 families in need a day in Los Angeles, Simon told Maria Shriver during an NBC News interview in November.
Simon told Shriver he felt particularly committed to work with animals because those beneficiaries "can't speak up for themselves."
Animal rights group PETA expressed its remorse on Twitter over Simon's death and vowed to do even more in his name.
We're honored to have worked w @simonsam & will continue do more in his name.

PETA's tribute: http://t.co/8yK8WEG3nx pic.twitter.com/xm1wSRGSWM

— PETA (@peta) March 9, 2015
The generous mogul has two ex-wives, no heirs, and his loved ones are financially stable, according to Inside Philanthropy.
The award-winning producer and director told Shriver that bequeathing his fortune served as a form of "therapy" for him, a sentiment he often echoed.
"The truth is, I have more money than I'm interested in spending," he told the Hollywood Reporter in 2013. "Everyone in my family is taken care of. And I enjoy this."
Find out more about the Sam Simon Foundation and how you can get involved here.
BEFORE YOU GO
PHOTO GALLERY
Entertainers We've Lost In 2015