The best photographers have the power to transport you to another place and wonder at the world anew. The finalists in Smithsonian magazine's 12th Annual Photo Contest do just that.
Out of 26,600 images submitted by photographers from 93 countries, the Washington-based institution selected ten finalists in six categories, and anyone can vote for the Readers' Choice Award. The winners will be announced on March 31, 2015.
"The finalists range from a serene sunrise canoe in Minnesota to a train ride in Myanmar to a vicuña wandering the grasslands of the Andes," the journal explains. "Some moments were sought out, others captured by chance."
Take a look at some of the most striking images from the contest, and see a full gallery on Smithsonian's website.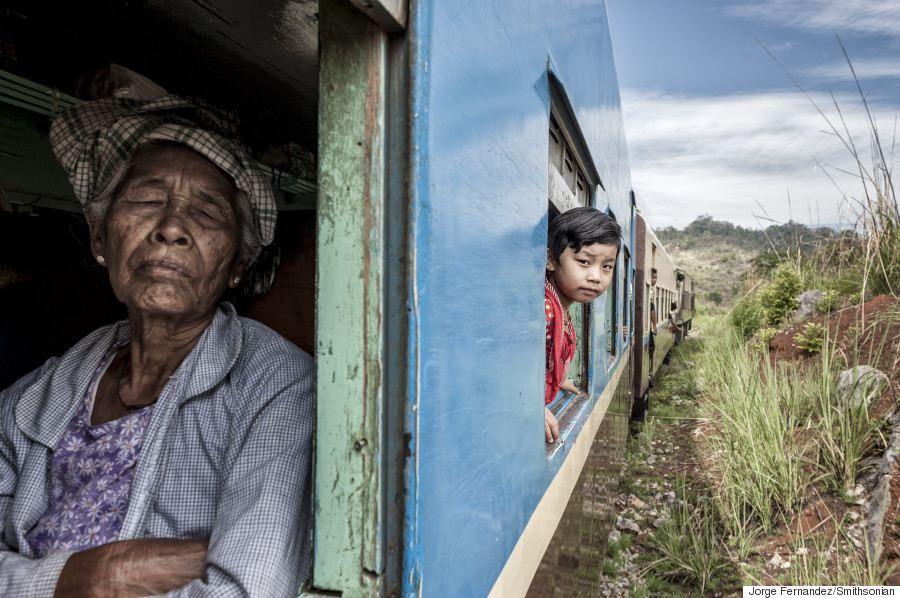 A girl looks out of the window of a slow train, while an old woman sleeps, in Kayah State, Myanmar.
Photo by: Jorge Fernandez (Spain)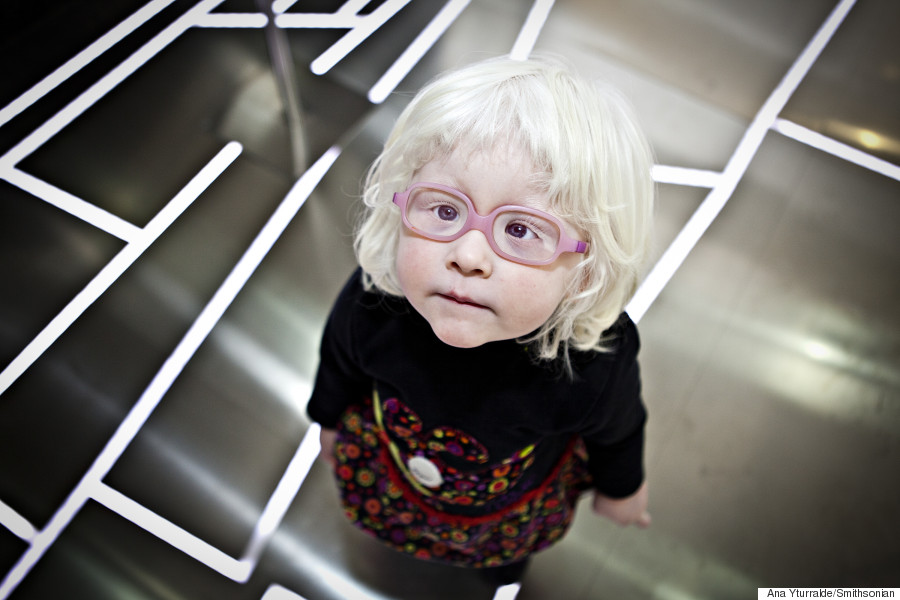 An albino child attends an exhibition about albinos at the Ethnology Museum of Valencia (Beneficencia), Valencia, Spain.
Photo by: Ana Yturralde (Valencia, Spain)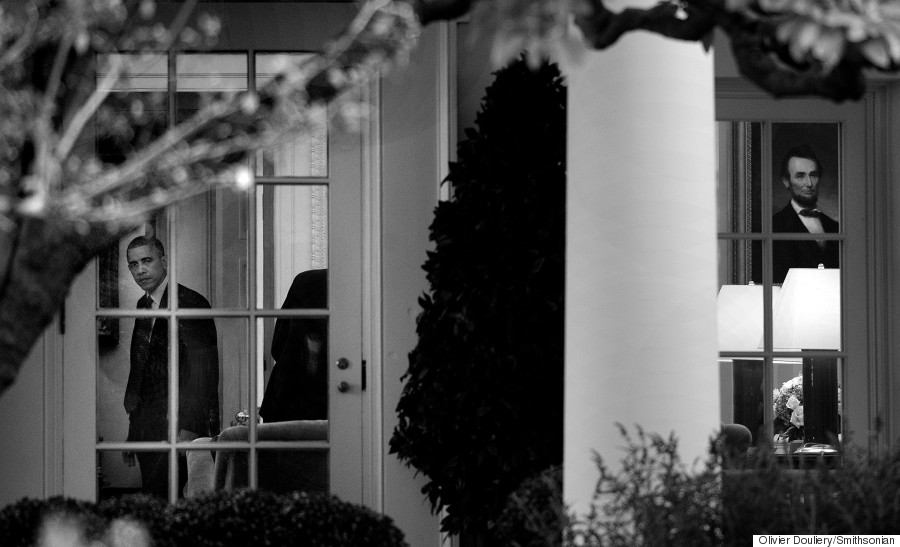 U.S. President Barack Obama stands in the Oval Office of the White House Oct. 7, 2014 in Washington, DC.
Photo by: Olivier Douliery (Arlington, Virginia)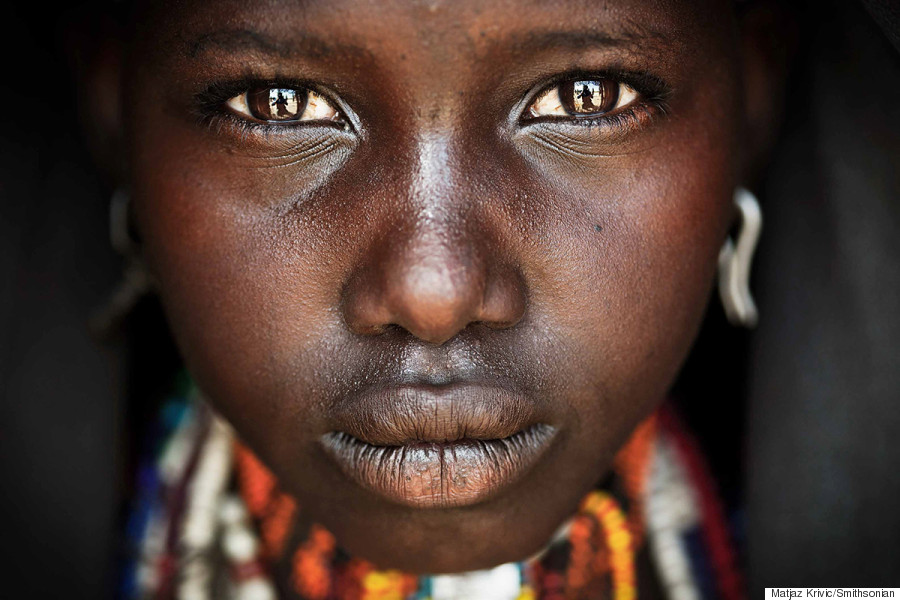 Onno, a teenage girl from the Arbore tribe, Ommo Valley, Ethiopia.
Photo by: Matjaz Krivic (Ljubljana, Slovenia).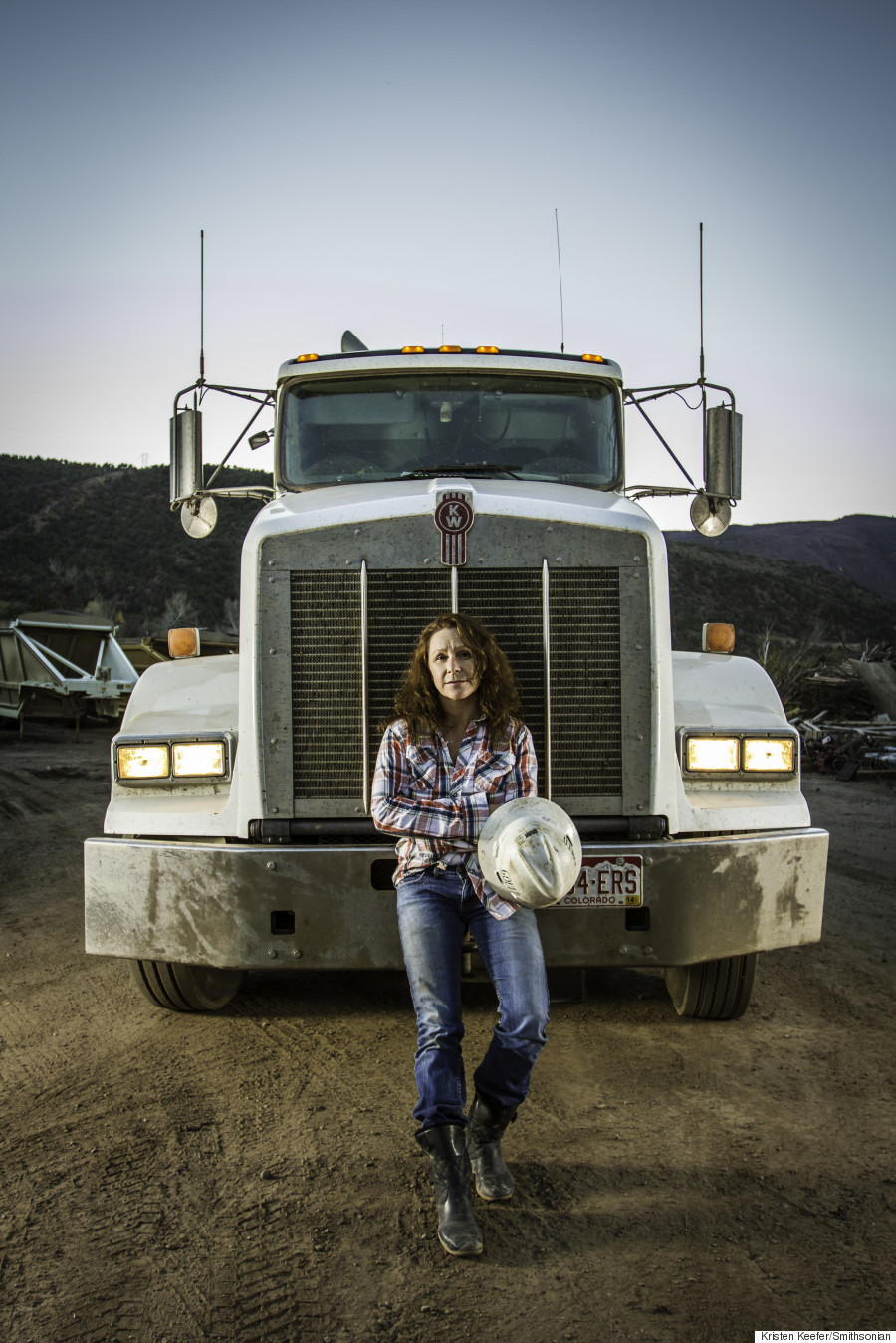 Leslie is a tiny little lady who works with the big dogs. Her attitude and sarcasm allows her to fit in just fine with the rough edged construction men. Glenwood Springs, Colorado.
Photo: Kristen Keefer (Glenwood Springs, Colorado)
BEFORE YOU GO
PHOTO GALLERY
On The Road In North Korea