A Colorado house that exploded in a fiery blaze Tuesday had the words "My wife is a cheater" spray painted on an outside wall.
Firefighters in Arvada were alerted to the explosion at around 1:30 a.m., KDVR reports.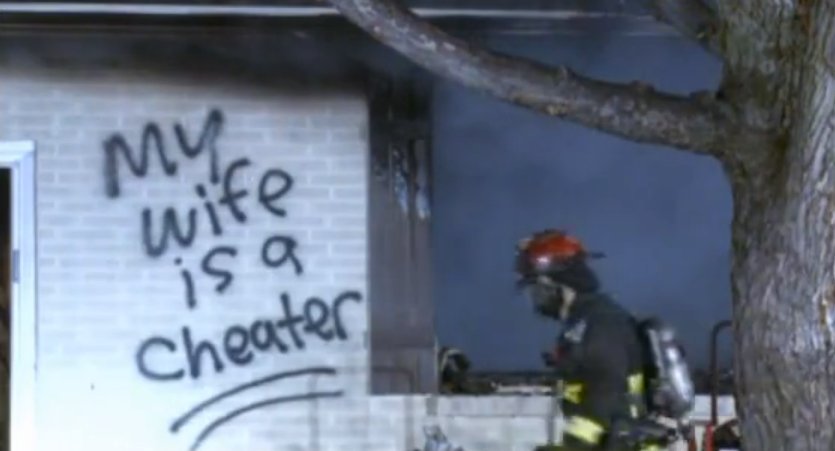 In addition to the accusation of infidelity, a person's name was written on the wall, according to 9 News. However, the outlet is not releasing what that name was.
No one was injured in the fire, but the damage to the home was "very significant," Deputy Fire Marshall Deanna Harrington told the Denver Post. "It's significant enough that crews aren't able to enter the structure because the floor isn't stable," she said.
Authorities arrested a man on suspicion of arson Tuesday morning, but have not released his name. Jill McGranahan, spokeswoman for the Arvada Police Department, said more details would be released Tuesday afternoon.
Like Us On Facebook |

Follow Us On Twitter |

Contact The Author