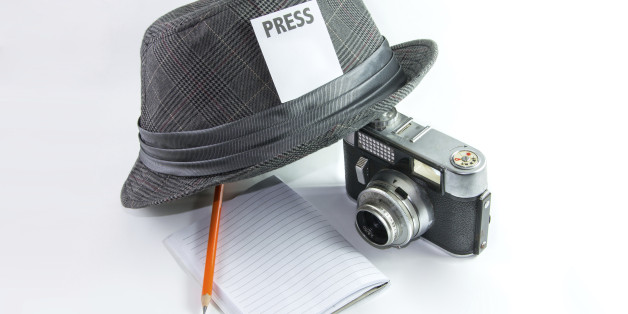 Location: New York City, Los Angeles or San Francisco
Position Type: Full Time
About the Role:
The Huffington Post is looking for an agile reporter to join our newsroom to cover breaking national news. The ideal candidate should have at least five years of experience covering hard news for a major publication, a familiarity with the fast pace of online journalism and a way with words. They should be ready to pitch ideas on a daily basis — for both quick hits and longer-term enterprise work. They should also be equally comfortable with aggregating and doing original reporting in a high-pressure environment.
Responsibilities:
* Find, report and write stories and headlines
* Constant proactive idea generation
* Develop sources, discover scoops
* Cover national news from one of our offices in New York, Los Angeles or San Francisco, and be willing and able to do reporting trips
* Execute and follow through on both daily stories and long-term editorial projects
* Use social media to promote stories, engage with and grow our audience
Requirements:
* Strong news judgment
* Demonstrable interest in multimedia storytelling
* Working knowledge of AP style
* Basic photography and videography skills
* Experience in reporting and filing stories from a breaking news scene
* Well-established social media presence
* Basic understanding of HTML, photo editing and blog-publishing platforms
Interested? Email a resume and cover letter to careers+national@huffingtonpost.com with "National Reporter" in the subject line.
Huffington Post Media Group is an AOL company. AOL is an equal opportunity employer and does not discriminate on the basis of age, color, disability, marital status, national origin, race, religion, sex, sexual orientation, veteran status or any other classification prescribed by applicable law.
About HuffPost:
The Huffington Post is a Pulitzer Prize-winning source of breaking news, commentary, entertainment, features and lifestyle content, as well as a platform for a highly engaged community of opinion and conversation. With nearly 130 million unique visitors each month (comScore), it is the largest news site in the US. The site has more than 85,000 bloggers -- from politicians, students and celebrities to academics, parents and policy experts -- who contribute in real time on the subjects about which they are most passionate. HuffPost is a global publication, with editions in the UK, Canada, France, Spain, Italy, Japan, Maghreb, Germany, Brazil, South Korea, Greece and India and more on the way, including Australia.