As the saying goes, sometimes less is more.
NBA star LeBron James seems to be taking note of that theory as the basketball player started a game without his trademark headband -- possibly for the first time ever -- in Tuesday's game against Dallas.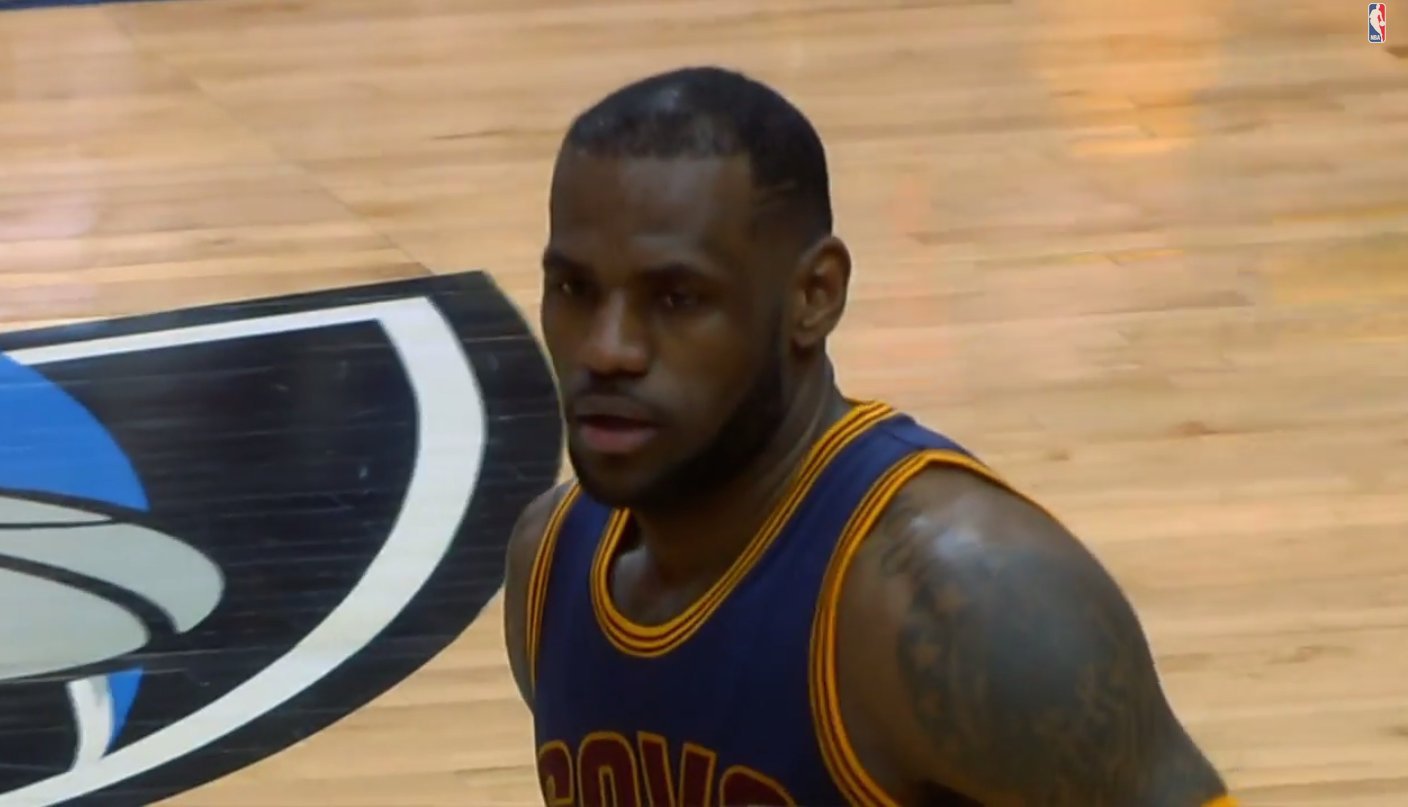 No headband. (Source: YouTube)
LeBron's played parts of games w/o a headband in career. To my knowledge, this is 1st time he's started without it. Whatever that's worth.

— Brian Windhorst (@WindhorstESPN) March 11, 2015
Going sans headband seems to be serving James well, as he scored 27 points in last night's game.
Of course, James has been on the court without his headband before. Just earlier in the week, James returned to the court in the second quarter of Sunday's game versus the Phoenix Suns, also without his headband. He later told reporters it, "just happened, spur (of the moment), just took it off," according to Cleveland.com.
Even Cavaliers head coach David Blatt remarked at the time that it was "kind of weird."
Nevertheless, without James sporting the headband, Cleveland has come out on top, beating Phoenix 89-79, and Dallas 127-94.
And as well-noted, while playing for the Heat, James' headband fell off during the fourth quarter of the 2013 Finals Game 6 against the San Antonio Spurs. James went on to score 16 points in the fourth and the Heat ultimately won in a dramatic overtime.
Maybe James is trying to recapture some of 2013's superstitions? The Cavaliers are currently 41-25 and sitting at the top of their division.
Cleveland's next game is Thursday against none other than the Spurs. So we'll see then if James decides to take his headband with him to San Antonio.