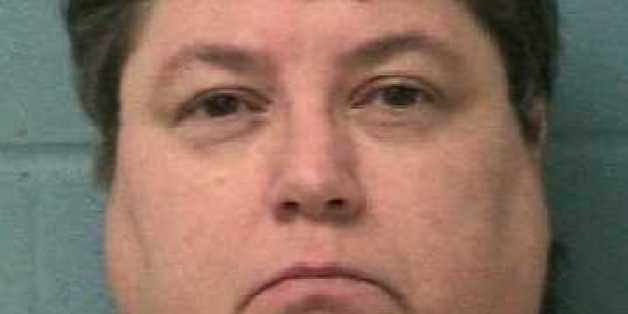 A "botched" execution caused the only woman on Georgia's death row to endure 13 hours of "immense mental anxiety" and "mortal fear" -- and was heinous enough to make a future execution unnecessarily cruel and therefore unconstitutional, the woman's lawyers argue in a new lawsuit against the state.
In a scathing complaint filed in the U.S. District Court for the Northern District of Georgia on Monday, attorneys for death row inmate Kelly Gissendaner slammed the Georgia Department of Corrections for secretive execution protocols and "dithering" indecision that led Gissendaner's execution to be delayed indefinitely on the night it was scheduled.
"Ms. Gissendaner endured hours of unconstitutional torment and uncertainty –- to which she had not been sentenced –- while Defendants dithered about whether they could execute her," they wrote.
Gissendaner's death by lethal injection was scheduled for 7 p.m. on March 2, but hours passed that night without confirmation trickling from the prison. Former corrections officials previously told HuffPost that executions are supposed to last minutes, with personnel and witnesses typically in and out of the death chamber in 30-45 minutes under ideal circumstances.
Lindsay Bennett, Gissendaner's lawyer, said in a signed declaration that she received the first of three phone calls at 10:19 p.m., from a senior assistant attorney general telling her the execution was "off" for the night because the lethal injection drugs appeared "cloudy." After relaying that news to Gissendaner and her family, Bennett received another call 10 minutes later telling her there'd been confusion about which drugs had been examined for use, and another batch of the lethal injection cocktail might be available for the execution to go forward. Bennett said she was called again at 10:43 p.m. and told the execution was definitely off for that evening because a pharmacist expressed concern that the drugs would not be "appropriate for medical purposes."
A GDOC spokeswoman announced shortly after 10 p.m. that the execution was postponed over "cloudy" drugs but did not elaborate or take questions. The following day, an official statement chalked the delay up to "an abundance of caution" and stated that a new date would be set "when the Department is prepared to proceed."
Invoking the bloody, botched execution by lethal injection of Oklahoma inmate Clayton Lockett in 2014, Gissendaner's attorneys are now asking the court to stop the GDOC from proceeding with an execution until the state can prove there won't be such risks of delays, error or malfunction going forward.
"This Court must intervene, lest [the GDOC] be permitted to rubber-stamp their own demonstrably-defective processes and again resume executions behind a veil of secrecy," the complaint states. Georgia does not make public several execution protocols including how a mix of the lethal injection drug will be tested and who will administer such tests.
Attorneys for Gissendaner, 47, say the agony of the indecision and waiting was a "great increase" of her punishment and noted "she has no remedy for that violation."
GDOC Commissioner Homer Bryson, Georgia Diagnostic and Classification Prison Warden Bruce Chatman and others named as defendants in the suit have 21 days to respond.
Gissendaner was sentenced to death 18 years ago, when a jury convicted her of plotting with her boyfriend to kill her husband, Douglas Gissendaner. She has admitted her guilt and apologized to her family, and supporters have fought for clemency, arguing that she has been reformed while in prison, even earning aearned her theology degree theology degree through a prison educational program.
A spokesman for the Georgia DOC did not immediately responded to The Huffington Post's requests for comment; Gissendaner's attorney's declined to speak publicly.

BEFORE YOU GO
PHOTO GALLERY
The Long Wait For Death Row Inmates