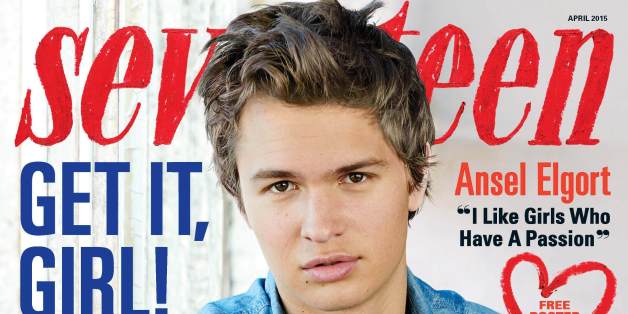 Ansel Elgort first caught our eye in "Carrie" before completely stealing our hearts in "The Fault in Our Stars." Next, he landed a role in the popular "Divergent" movie series and presented at the Oscars last month all while being adorable as heck on Twitter and Instagram. Now, he's showing off charm on Seventeen.
As Seventeen's April cover star, Ansel gets real about all things romantic and even gives readers a glimpse of what he was like at 15. Keeping it simple with some messy hair and a denim button-up shirt, Ansel opens up about his perfect date, his gifts for the women in his life and his high school run-in with the police.
Seventeen's April issue hits stands on March 24. Scroll down to see photos from Ansel's shoot and head over to Seventeen.com for more.
On whether a guy and girl can be just friends…
"If a woman is really pretty, it's kind of hard. I'm not going to lie. Actually, that's not true. Me and Shailene [Woodley] have a really platonic relationship. I've never once wanted her sexually, which is nice. But for me, if a person is someone I'm attracted to, and she's my best friend, hopefully we're dating."
On his perfect date…
"I like romantic dates -- going on a long walk in Central Park and then taking the subway downtown and going out to eat and ordering oysters. After that, you walk around again and talk. Morning dates are nice, too. I love doing romantic s***. It's fun. It's like you're living in a movie."
On what he buys the lucky women in his life…
"I like to buy girls shoes and jewelry. I buy stupidly expensive shoes. I got Louboutins for my mom and my girlfriend before. My mom was like, 'I can't wear these; they're too high.' I was like, 'Mom, you have to try them -- they're so cool. They're red snakeskin!' She still wears them every so often, but she can't walk in them."
On his high school shenanigans…
"[My friend] Jordan and I used to throw eggs off my roof and hit cars. We got in trouble with the police when I was 15. They came to our door. I told my dad, 'We were throwing eggs off the roof and you were out of town and they got really mad at us and said if we did it again we would get in trouble, but we're never going to do it again.' I said it all in one sentence. He was like, 'Okay.'"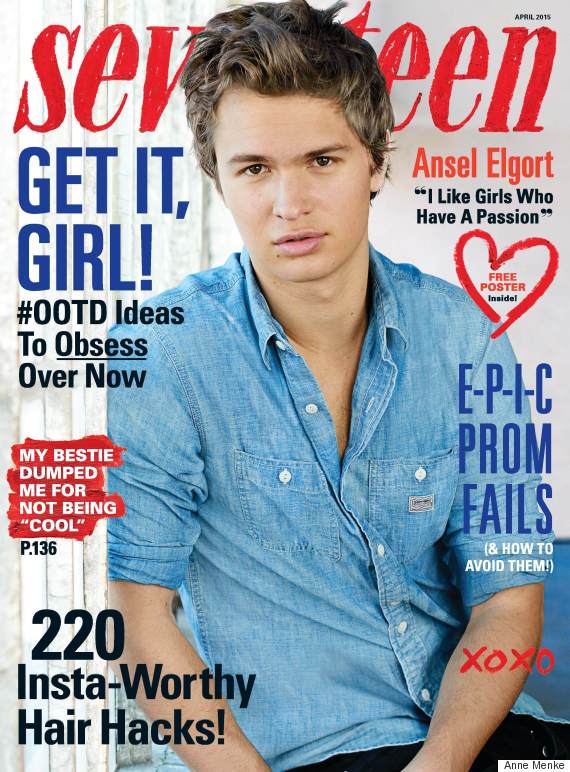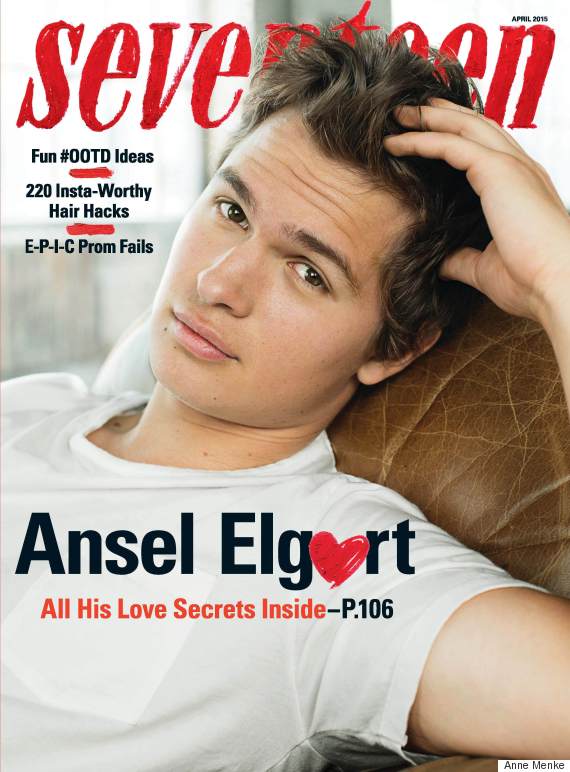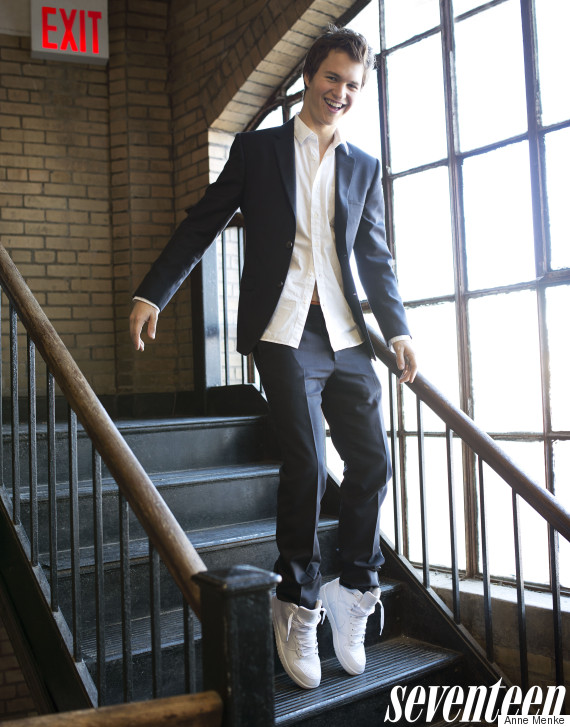 Follow HuffPost Teen on
Twitter |
Instagram |
Tumblr |
Pheed |
BEFORE YOU GO
PHOTO GALLERY
Ansel Elgort