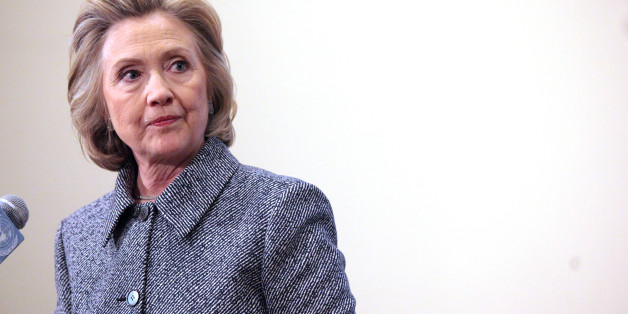 WASHINGTON, March 16 (Reuters) - Potential White House contender Hillary Clinton criticized the Republican-led U.S. Congress on Monday in a pair of tweets, calling Capitol Hill fights over a key Obama administration nominee and a human trafficking bill a "trifecta against women."
Clinton, who has not announced her candidacy for president in 2016 but is nonetheless seen as the Democratic front-runner, has made it clear that if she does run, women's issues will be a central part of her campaign message.
She has highlighted the fact that women frequently get paid less than men for similar work, an issue that already appears to resonate with voters.
On Monday, she knocked Republican senators for failing to quickly confirm Loretta Lynch, President Barack Obama's choice for the next attorney general.
Senate Majority Leader Mitch McConnell said on Sunday that he would hold up Lynch's nomination until Democrats stop blocking an unrelated anti-human trafficking bill. The bill is popular, but it includes anti-abortion provisions that Democrats say they cannot support.
In two Twitter posts, Clinton criticized the delay in confirming Lynch, who would be the first African-American woman to serve as attorney general, and said Congress was "playing politics with trafficking victims" and "threatening women's health & rights."
Congressional Republicans are already attacking Clinton under the assumption that she will be the Democrats' nominee in 2016. Lawmakers want her to testify this spring about her email practices while she served as U.S. secretary of state from 2009 to 2013. (Reporting by Emily Stephenson; Editing by Jonathan Oatis)
BEFORE YOU GO
PHOTO GALLERY
Hillary Clinton