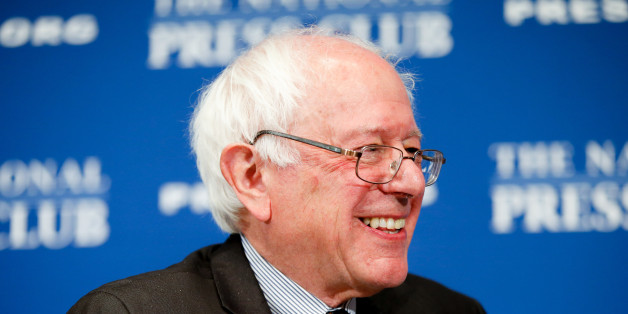 Despite recent reports that Sen. Bernie Sanders (I-Vermont) was cooling to the idea of a 2016 presidential run, the progressive lawmaker said this week that the possibility is still on the table.
During a Monday visit to New Hampshire -- an important early primary state where likely GOP candidates have made recent stops -- Sanders suggested he was leaning toward throwing his hat in the ring.
"Don't believe everything you read," he told the New Hampshire Union Leader when asked about reports that he may not be considering running after all.
"When you have my politics and you're taking on the entire establishment, you have to make sure that if you do it you do it well," the self-described democratic socialist continued. "That's what we're trying to figure out now."
Funding such a campaign remains a major hurdle, Sanders said.
"We are ... trying to determine whether or not we can raise the very substantial sums of money one needs in this day and age to run a campaign against people who have unlimited sums of money," he told New Hampshire Public Radio.
The working class advocate's rhetoric could alienate those with deep pockets, his friend and informal advisor Tad Devine told Politico last week.
"He has absolutely no rapport with the people giving him money," he said with a laugh. "As a matter of fact, he's spending most of his time trashing them."
BEFORE YOU GO
PHOTO GALLERY
113th Congress Facts