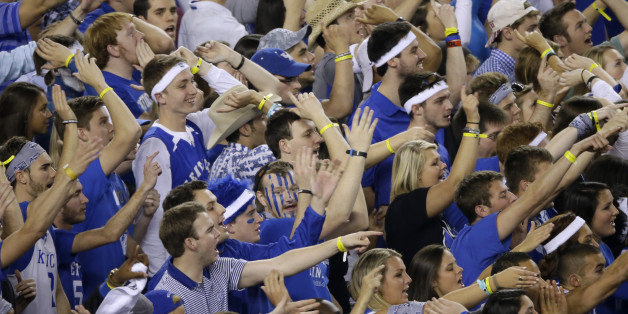 Ever year, the NCAA Tournament generates stories that players, coaches, cheerleaders and fans alike will remember forever. And we want to hear yours!
Email us with your best March Madness story, whether it's about your experience in the crowd, how you snuck into the big show or awkwardly ran into John Calipari at the lobby of the Hilton Indianapolis.
Maybe you think your story is too embarrassing? Or overly sentimental? Or some other emotion we can't think of right now? Stop thinking that and email us: sports@huffingtonpost.com.