There's a line between a harmless comment and an instance of sexual harassment, and this public service campaign is reminding people not to cross it.
Know Where The Line Is, an Australian campaign that launched in May 2014 from the Australian Human Rights Commission, the Australian Council of Trade Unions and the Australian Chamber of Commerce, aims to raise awareness about workplace sexual harassment. The campaign was launched after the Australian Human Rights Commission's 2012 Working Without Fear survey found that approximately one in five people had experienced workplace sexual harassment in the past five years. And more women reported being harassed than men: 33 percent of Australian women reported being sexually harassed at work in their lifetime, compared to 9 percent of men.
Things aren't much better in American workplaces. In 2013, The Huffington Post and YouGov polled 1,000 adults, both men and women, about their experiences with sexual harassment at work. Thirteen percent of respondents said they had been sexually harassed by a boss or another superior, and 19 percent reported being harassed by a coworker other than a boss or superior. Only 30 percent of people who had been harassed ever reported it.
In addition, a 2015 Cosmopolitan.com survey of over 2,000 women found that one in three women between the ages of 18-34 has been sexually harassed at work, and only 29 percent had ever reported the issue.
The "Know Where The Line Is" campaign website recommends three steps to help wipe out sexual harassment in the workplace, urging employees to recognize harassment, report it when they see it and support their colleagues who have been harassed:
SEE. Know where the line is. If you see something or hear something that makes you feel uncomfortable, don't ignore it.

TALK. It takes courage to speak up. Talk with your boss, your colleagues or with the person who is crossing the line.

SUPPORT. Don't underestimate the power of support. It can help a colleague stand up and take action.
Check out some powerful posters from the campaign below.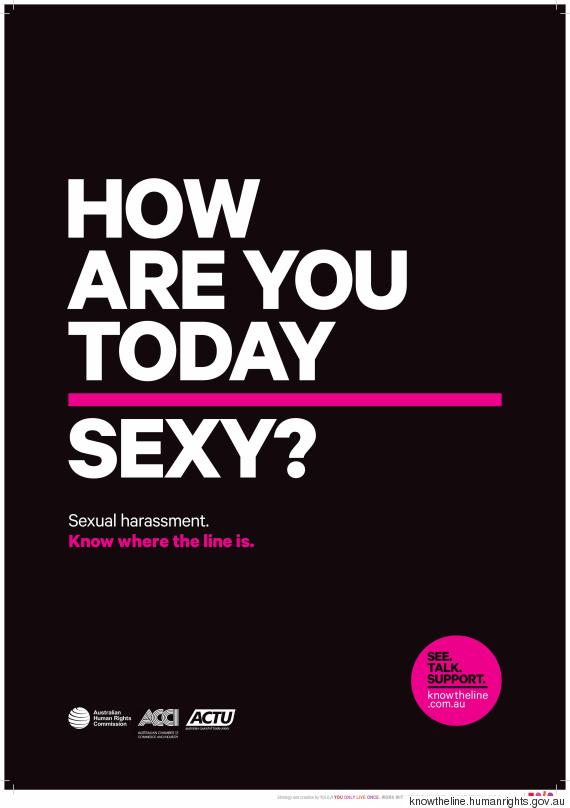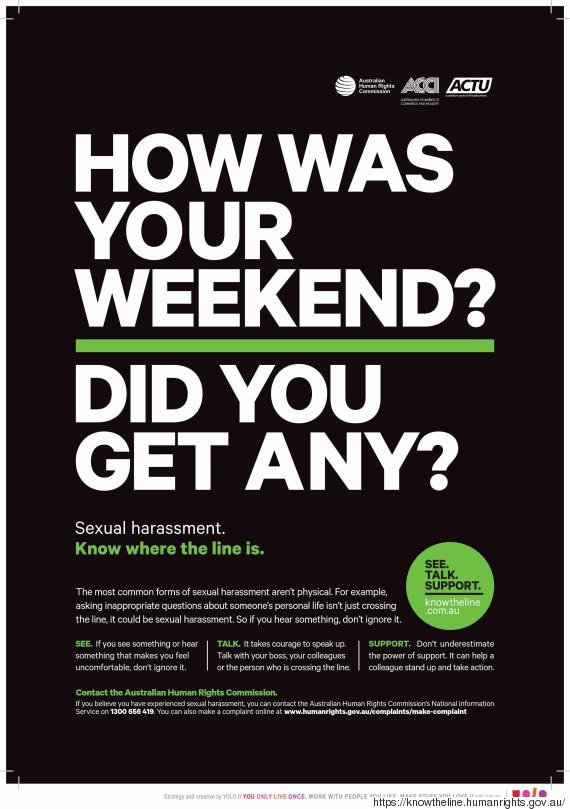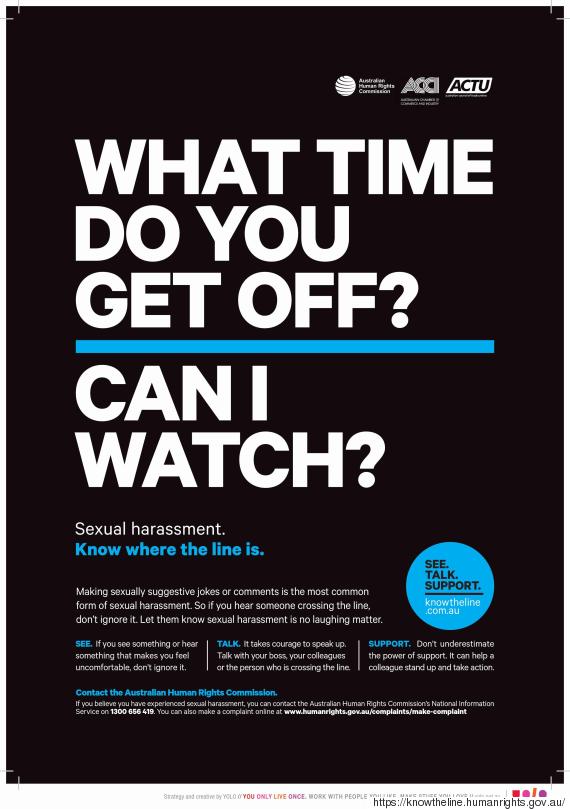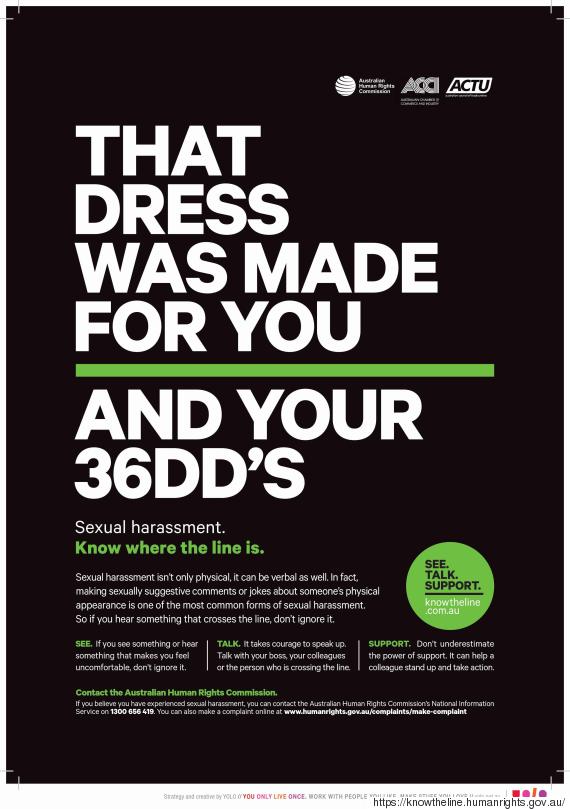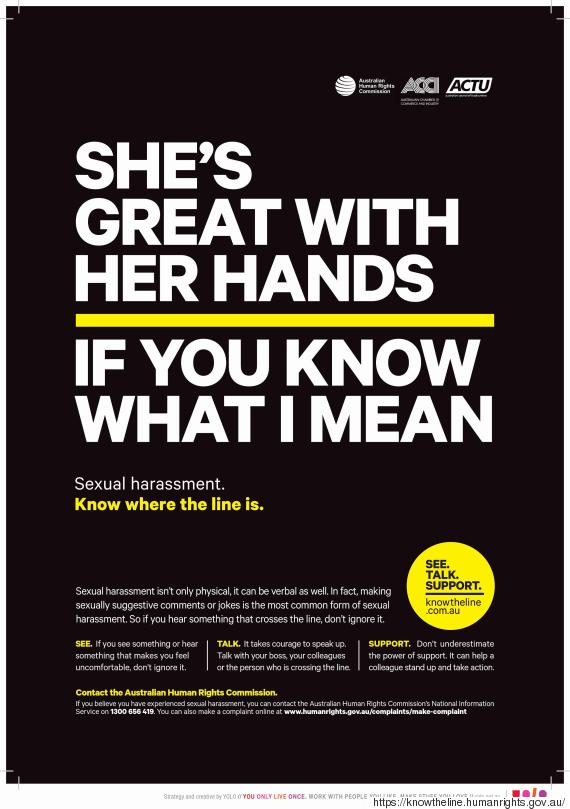 Learn more about the campaign here.
BEFORE YOU GO
PHOTO GALLERY
Women Who Reported Sexual Harassment