Cincinnati Bengals player Devon Still shared some good news about his daughter Leah, who has been battling cancer since being diagnosed last June.
Still posted on Instagram Tuesday that doctors don't see any "active disease" in his four-year-old daughter's body after early rounds of testing were completed this week. He noted that further MRI and bone biopsy results are to come later in the week.
Support for Still and his daughter poured in last year as their story made headlines. Originally cut from the team, the Bengals added Still to the roster, so he could continue to receive health insurance to cover the cost of Leah's treatment. And proceeds for Still's jersey sales raised hundreds of thousands of dollars for pediatric cancer research.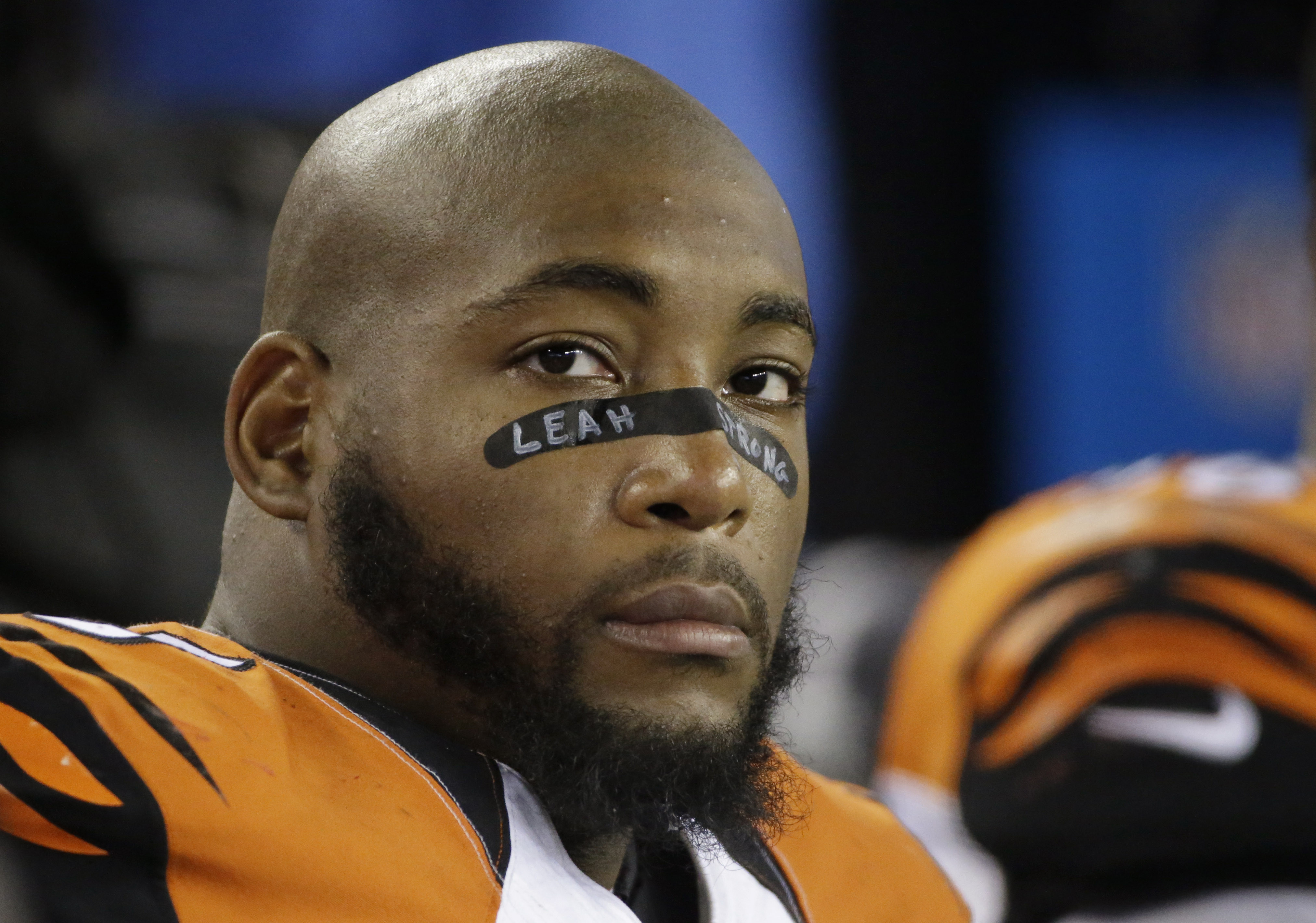 Still during a 2014 game against the new England Patriots. (Source: AP)
Throughout Leah's fight, Still has been posting updates to Instagram, including a pep talk the pair shared before Leah went in for treatment.
As for Still's future in the NFL, as an unrestricted free agent he is still weighing a one-year option from Cincinnati, according to ESPN.