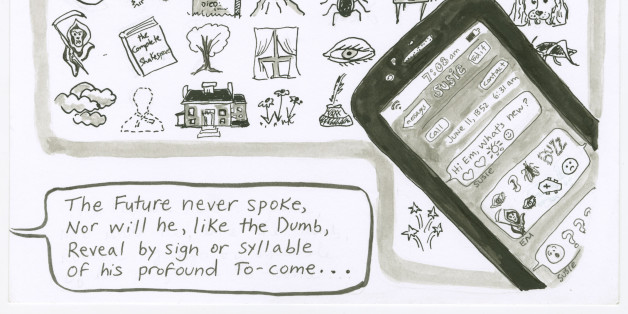 Images originally published on BOMB
It's hard to say whether Emily Dickinson, whose work is known for its macabre themes and unconventional use of language, would've been a fan of emojis. She might've tinkered with creative punctuation use, but would the reclusive, earthy poet have shunned social media altogether? Unfortunately, the world will never know.
Luckily, artist Rosanna Bruno took it upon herself to speculate in a series of drawings she created for the forthcoming issue of BOMB Magazine. Bruno illustrated Dickinson's Instagram account (username: recluse1830), Facebook profile (relationship status: It's complicated) and an entirely new set of emojis the writer would've been more likely to use than the techy set we've come to know so well. A window, an eye, a casket and a broken heart are a few of the Dickinsonian symbols -- and while Bruno doesn't go so far as to translate the writer's poems into emoji-speak, the outcome would likely be a feat as impressive as Emoji Dick, or, The Whale.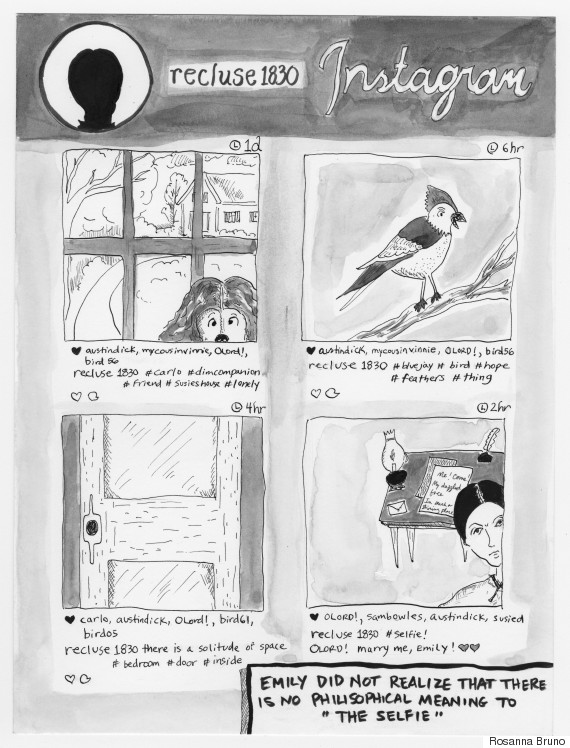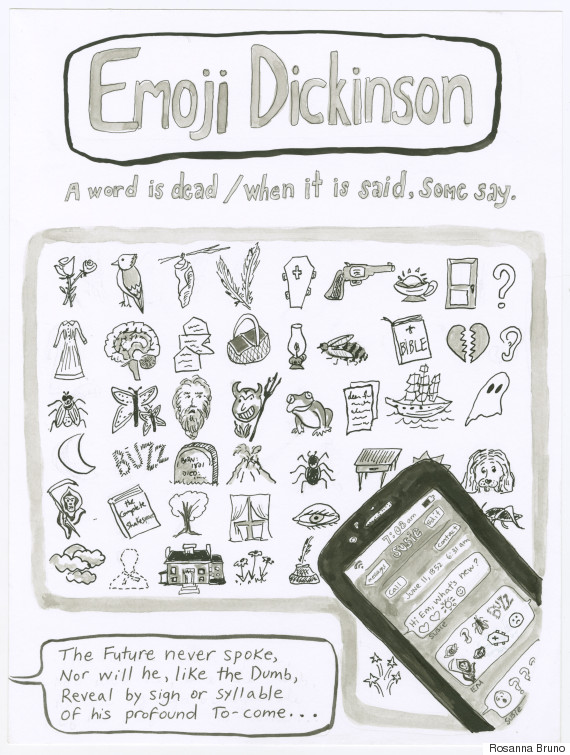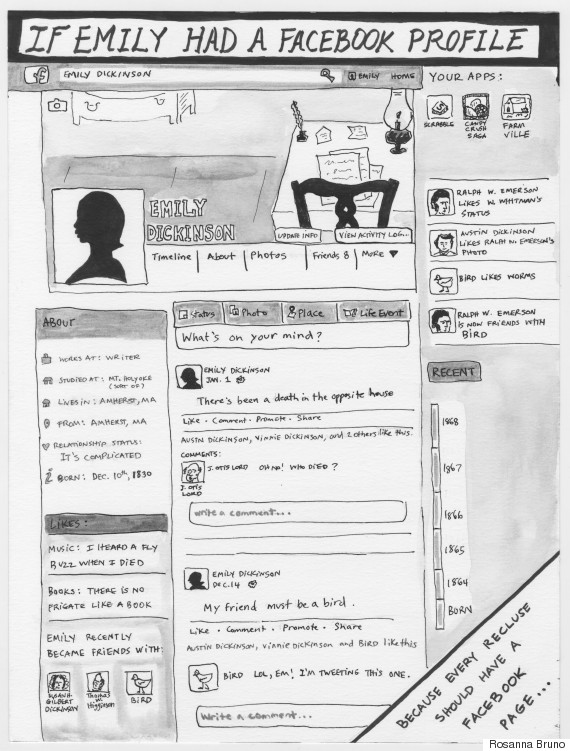 Rosanna Bruno is a visual artist who lives and works in Brooklyn, NY. She received a New York Foundation for the Arts fellowship in 2012 in painting and has received Yaddo fellowships in 2012 and 2014. She loves words and she is currently creating a comic book about the ever-fascinating poet, Emily Dickinson.
BEFORE YOU GO
PHOTO GALLERY
10 Books That Are Dying For A Sequel