Certified dog trainer Andrea Arden shared her top tips for teaching your puppy the do's and dont's of living in your home. Andrea says that the most important puppy training tip is to employ management to keep your puppy from doing behaviors that you don't like. When you're in your home, keep your puppy on a leash to prevent them from wandering around your house and making predictable mistakes like chewing on things or having an accident inside your house. Andrea recommends crate training your puppy, feeding your puppy their meals in their crate and putting toys in their crate, and in time the puppy will start to see the crate as a place where they can have fun, not as a punishment.
For more of Andrea's puppy training tips, view the slideshow below:
PHOTO GALLERY
Andrea Arden Puppy Training Tips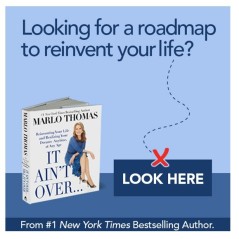 Add Marlo On Facebook:
Follow Marlo on Twitter:
Sign up to receive my email newsletter each week - It will keep you up-to-date on upcoming articles, Mondays with Marlo guests, videos, and more!