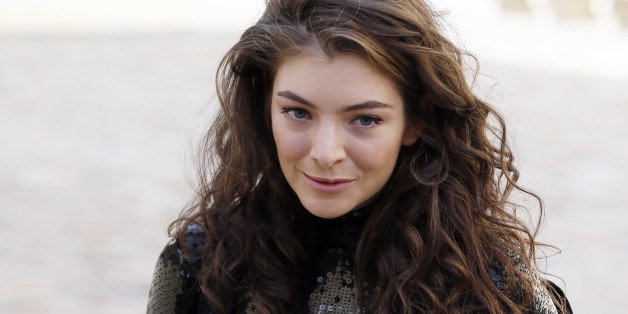 Sometimes, when life gives you lemons, Lorde gives you cupcakes.
The pop superstar apparently shipped aspiring singer Joe Irvine a box of cupcakes, following a bizarre public humiliation Sunday night by two judges on "X-Factor New Zealand."
@jooe63_joe lorde sent me cupcakes I thank u so much I love them pic.twitter.com/11kFEoVqwn

— joe irvine (@jooe63_joe) March 16, 2015
A note accompanying the treats reads:
Hi Joe, Just wanted to say: your individuality, positive energy & spirit are infectious! I think you're doing an awesome job on the show so far. I'm a performer too, & I wanted to say that no matter how many people make fun of me for how I dress, move & act, I'm being me — and that's what's important.

Good luck & lots of love,
Lorde
Following Irvine's performance on the show Sunday night, judge Natasha Kills voiced a scathing review, accused him of copying her husband's style, and told him he's a "laughing stock" whose "disgusting" act is "artistically atrocious." Her husband, Willy Moon, added, "I feel like you're going to stitch someone's skin to your face and then kill everyone in the audience."
Both judges have since been fired from the show.
BEFORE YOU GO