Barack Obama released his 2015 March Madness bracket on Wednesday. And the President of the United States has the unbeaten Kentucky Wildcats winning it all.
"Kentucky obviously has as good of a chance as any team," he told ESPN. "They are prohibitive favorites, and for good reason."
According to a version of the bracket published on the White House blog, Obama expects the Wildcats to beat Villanova in the championship game and Arizona and Duke to round out the Final Four.
Here's the bracket in its entirety (or you can pop over to ESPN.com if you're struggling to read his handwriting):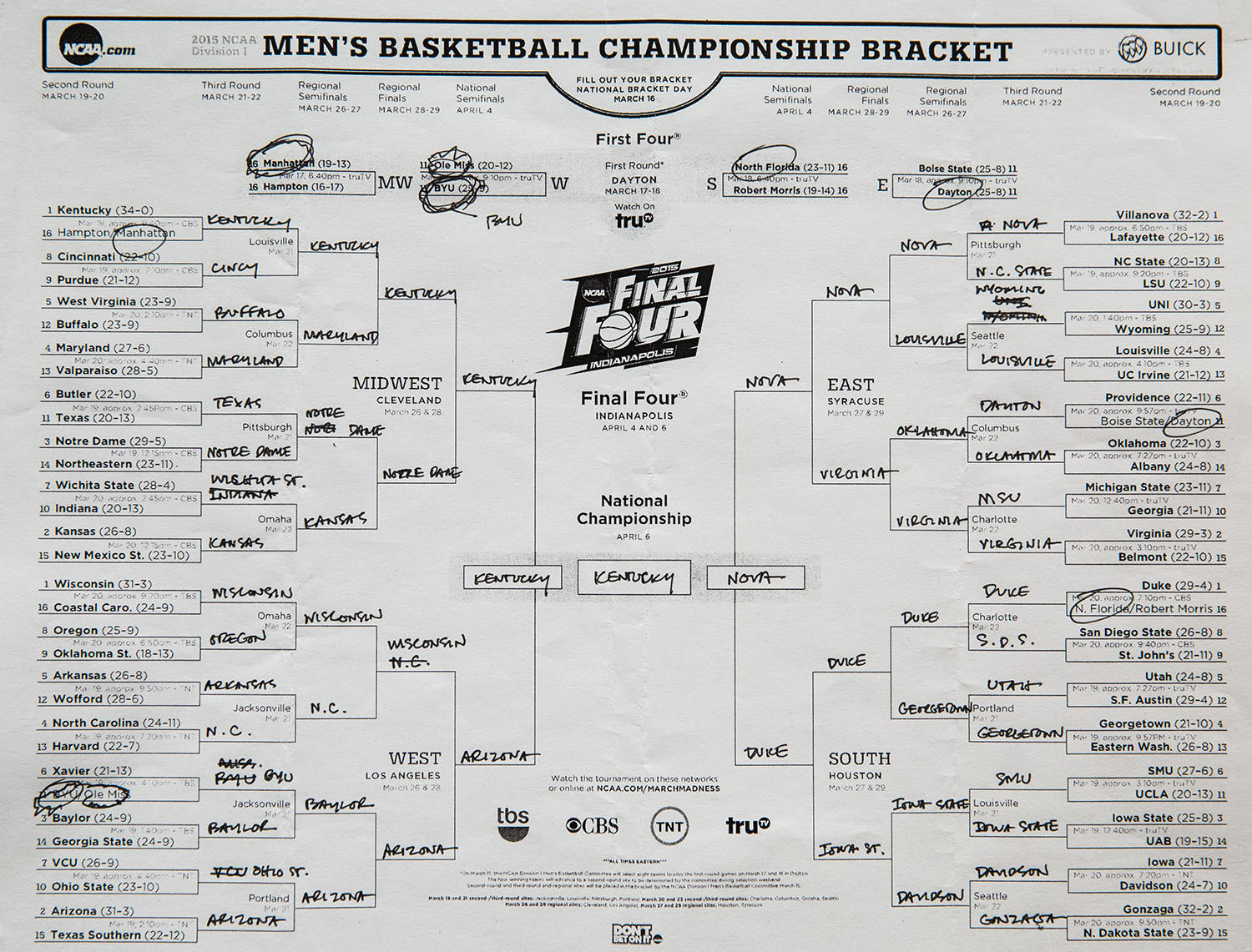 Obama explained the reasoning behind his picks in a conversation with ESPN. During the conversation, the President also said he would like to see NCAA basketball shorten the shot clock, widen the lane and pull back the 3-point line.