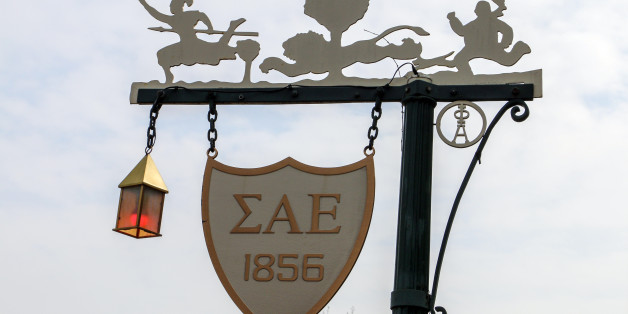 Sigma Alpha Epsilon put forward a series of steps on Wednesday the fraternity plans to take to address racism among its 237 chapters nationwide.
Included among SAE's planned efforts is a national, anonymous hotline that members can call to report "any inappropriate, offensive or illegal behaviors" to the fraternity's national leadership. SAE already has a similar hotline set up to report instances of hazing. The national organization said it already started a review combing for any racial intolerance among its chapters, and will issue a report with conclusions once their investigation is complete.
SAE's announcement, made during a Wednesday press conference in Chicago, follows intense criticism following the release of a video showing members at the University of Oklahoma chapter joyously singing a racist song during a mixer with a sorority.
The incident caused the national office to close the UO chapter, while critics quickly noted many other SAE branches had engaged in racist behavior in the past. School officials at the University of Texas, Louisiana Tech University, Texas Tech University, Clemson University and the University of South Carolina all began checking with their chapters to see if they'd engaged in any similar offensive behavior.
"I can promise that just as we did with Oklahoma, if we learn of any discrimination or other unacceptable behavior currently going on, we will be swift in our response," SAE Executive Director Blaine Ayers said during the press conference.
To address this, SAE will create the position of director of "diversity and inclusion," which the fraternity touts as the first such executive-level position established by a major North-American fraternity or sorority. The fraternity will also implement mandatory diversity and education for its members and create an advisory committee on diversity and inclusion consisting of SAE undergraduates, alumni and "select external subject matter experts."