Two suspects have been arrested in Connecticut after a man was fatally stabbed over spilled coffee, police say.
Last Wednesday, 52-year-old Stamford resident Antonio Muralles accidentally spilled his McDonald's coffee near 22-year-old James McLamb and 15-year-old Marquest Hall. Police said the two became irate and began beating Muralles, FOX CT reports.
"Apparently, there was a stick also involved in this attack," Stamford Police Lt. Diedrich Hohn told News 12. "He was being poked with a stick by a juvenile."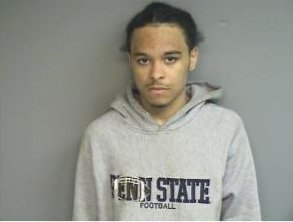 James McLamb
Muralles reportedly apologized to his assailants, but Hall stabbed him in the heart anyway, police say. Stamford firefighters in the area witnessed Muralles collapse and took him to a local hospital, where he later died.
"The 15-year-old stabbed him in the chest," Lieutenant Hohn told the New York Times. "Then the 22-year-old jumped on him and started beating him. And then the 15-year-old stabbed him again and again."
Police found the suspects after interviewing witnesses and sifting through hours of surveillance footage, according to the Times.
McLamb was arraigned Monday on a first-degree murder charge. Hall was arraigned Tuesday and charged as an adult, according to the Associated Press.
Police are looking for a third suspect in the case.
Family members said Muralles was a farmer in Guatemala before moving to the United States for a better life. He lived with his niece, her husband, and their three children, and enjoyed playing guitar and singing romantic songs.
Like Us On Facebook |

Follow Us On Twitter |

Contact The Author