What are the ideal dog breeds for apartment life? Certified dog trainer Andrea Arden says that while some dog breed generalizations that ring true, there are no breeds of dogs that are genetically engineered to spend long periods of time alone. If you're choosing to get a dog despite the fact that you live in a small space, be sure to teach your dog self pacifying techniques first. If you're looking for a lower energy dog, adopting a senior dog from a shelter might be the right fit, since these dogs tend to sleep for longer and need less exercise.
For more of Andrea's puppy training tips, view the slideshow below:
PHOTO GALLERY
Andrea Arden Puppy Training Tips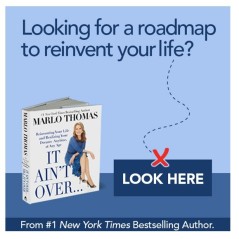 Add Marlo On Facebook:
Follow Marlo on Twitter:
Sign up to receive my email newsletter each week - It will keep you up-to-date on upcoming articles, Mondays with Marlo guests, videos, and more!