Is hitting your dog actually an effective discipline method? Certified dog trainer Andrea Arden says that the old-fashioned way of training an animal focused on waiting for the animal to make a mistake and then correcting the behavior either verbally or physically. Andrea doesn't agree with that approach, especially since it's been scientifically proven that animals learn faster when trained with positive reinforcement for their good behavior, rather than punishment for bad behavior. Get in control of the things that you know your dog wants, such as food and toys, and use those things as leverage to get your dog to do what you want it to do. For example, if your dog starts jumping around while you're preparing to feed it, stop until your dog sits down, then reward your dog with the meal.
For more of Andrea's puppy training tips, view the slideshow below:
PHOTO GALLERY
Andrea Arden Puppy Training Tips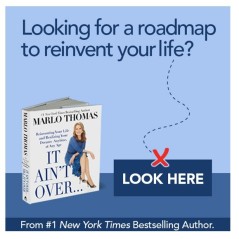 Add Marlo On Facebook:
Follow Marlo on Twitter:
Sign up to receive my email newsletter each week - It will keep you up-to-date on upcoming articles, Mondays with Marlo guests, videos, and more!