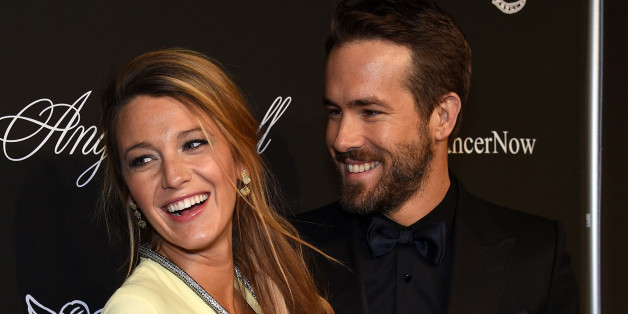 Amidst a swirl of rumored options, Ryan Reynolds and Blake Lively have finally confirmed their baby daughter's name: James. While it may not seem like a typical girl name, James is just one of many recent examples celebrities giving their daughters names traditionally reserved for boys. Here are 13 celebrity baby girl names going in a more unisex direction.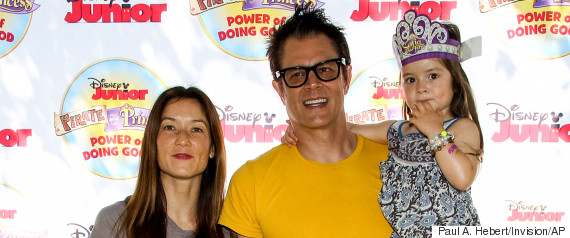 Actor-comedian-stuntman Johnny Knoxville rose to fame as part of MTV's "Jackass" empire. He's the father of three: daughter Madison, son Rocko Akira, and daughter Arlo Lemoyne Yoko. Let's just say that his taste in names has gotten more and more daring as the years have gone by. While Arlo might seem like a wacky choice for a girl, with Harlow and Marlowe in vogue, it's not a stretch to imagine parents considering Arlo, too.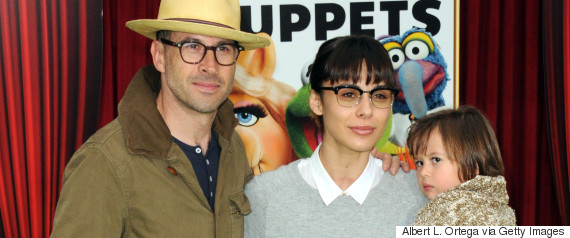 Jason Lee and Beth Riesgraf were inspired to name their son Pilot after a song lyric. More than a decade later, Pilot is still a go-to name for wacky baby name lists. (I'm not sure it deserves that much noise.) Jason and new wife Ceren Alkac kept the name of their daughter quiet, but Casper Alice has mostly gotten positive reviews. The couple have a second child together, son Sonny.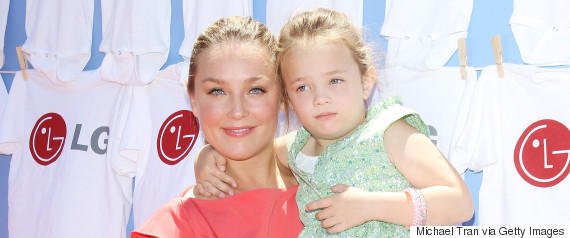 Every time I see mentions of Elisabeth Rohm's daughter's name, I pause. I think it's a good idea for either the first or the middle to be clearly gendered –- see Casper Alice, as well as Isabelle, a middle shared by two girls on this list. Elisabeth stuck to the grey area when naming her daughter in 2008. Easton has since entered the US Top 100 for boys. But maybe August isn't such a surprise. Actor Oscar Nunez has an August Luce, and Garth Brooks named his daughter August Anna way back in 1994. So Easton is definitely borrowed from Team Blue, but August? Perhaps this calendar name belongs with April and June.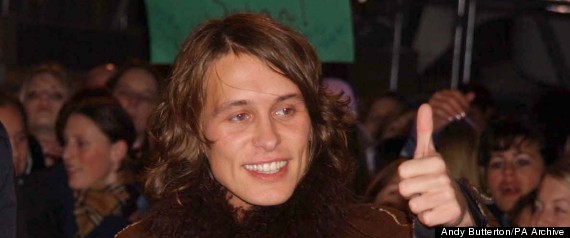 Mark Owen is known as a member of British pop group Take That, and he's had a big solo career, too. In 2009, Mark married actress Emma Ferguson, and the two started a family: son Elwood Jack, daughter Willow Rose, and, in 2012, daughter Fox India. Yup, Fox is a girl. In the US, the creature name is a fast-rising favorite for boys, currently poised just outside of the US Top 1000.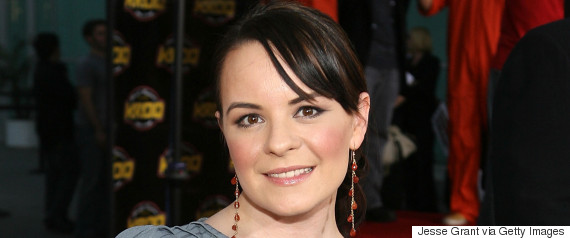 Jenna von Oy played sitcom characters named Six and Stevie back in the 1990s. Fast-forward to 2012, and she welcomed her first child, daughter Gray Audrey. In a classroom full of girls called Scarlett and Violet, colorful Gray isn't such a surprise. But the somber name is more common for boys, especially when you consider Grey, as well as the fast-rising Grayson – in the US Top 100 –- or Greyson –- not far behind, at #149. But unisex names must be von Oy's style. Her younger daughter is Marlowe Monroe.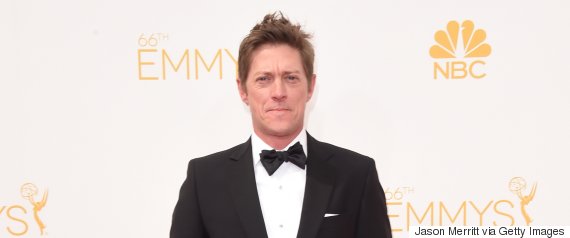 Actor Kevin Rahm has had a long television career, most recently as Ted on "Mad Men." He become a father late in 2014, welcoming daughter Hunter. Like Wyatt and Lincoln, Hunter is a Top 100 favorite for boys. And yet on a girl, Hunter does feel wearable, a unisex name thanks to mythological and fictional figures like Artemis, the Amazons, and Katniss Everdeen –- skilled hunters all.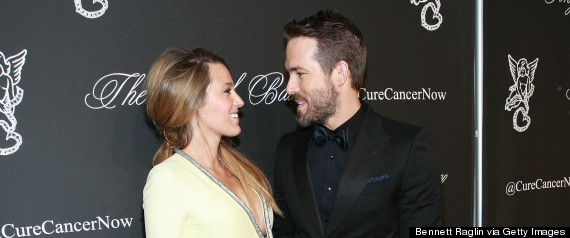 James has been big in the middle spot for girls for years. Sean Combs has a daughter called Jessie James, born back in 2006. More recently, Jessica Capshaw welcomed Poppy James, Jennifer Love Hewitt went with Autumn James, and James Marsden's daughter wears one of my favorite combinations, Mary James.
But James has also starred as a first name for baby girls. Canadian actor Brendan Fehr is the father of three girls: Ondine, Ellison Jane, and James Olivia. Helen Hunt played Jamie "James" Buchman on "Mad About You" back in the 1990s. And model Jaime King started out her career answering to James, too. According to the Social Security Administration, 28 girls were named James in 2013.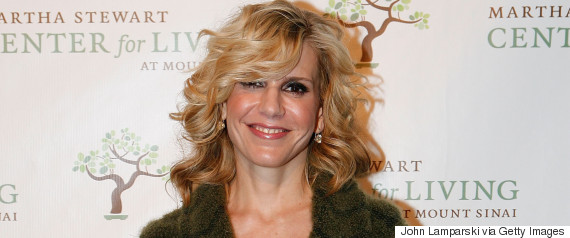 Martha Stewart's only child is daughter Alexis -– a name preferred for men in many languages. In 2011, the younger Ms. Stewart welcomed daughter Jude. While Jude -– as in Hey and the Obscure -– is definitely as masculine moniker, plenty of women named Judy and Judith have answered to Jude. It's not quite Chris or Pat, but I think it seems less jarring than some of the names on this list.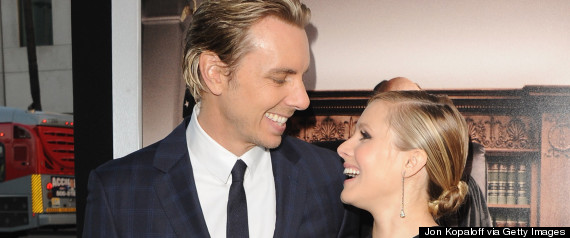 Dax Shepard and Kristen Bell had a favorite name for their first baby. And even though Lincoln is much more popular for a boy, the couple named their daughter Lincoln Bell Shepard in 2013. It's too soon to say if Dax and Kristen's gender-bending choice will influence others, but there's already a tiny minority of girls by the name –- 61 born in 2013 alone.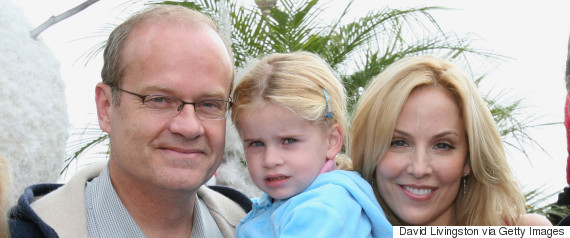 Veteran actor Kelsey Grammer is much-married, and father to six children. Two of his daughters have conventionally masculine names –- Spencer and Mason. Spencer's acting career has flourished in recent years, and little sister Mason was in the spotlight when Kelsey's former wife, Camille, was featured on "The Real Housewives of Beverly Hills." Mason was born back in 2001, when the name ranked a mere #53 in the US.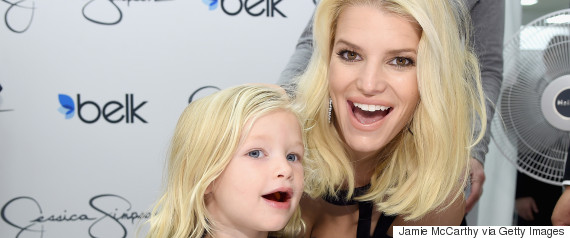 Jessica Simpson surprised everyone when she announced the arrival of daughter Maxwell Drew in 2012. Jessica and retired footballer husband Eric Johnson explained that they'd chosen family names for Maxwell, and later for son Ace Knute. It's a very Southern thing to do, and yet, Maxwell still seems like a solidly masculine name. Or is it? That same year, actress Lindsay Sloane named her daughter Maxwell Lue.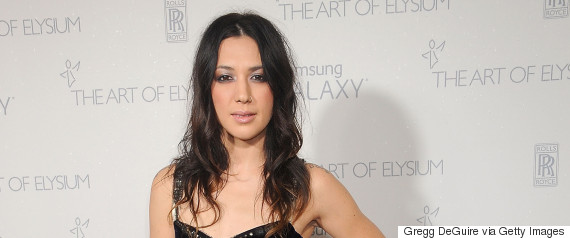 Back in 2005, musician Michelle Branch welcomed Owen Isabelle. While plenty of conventionally masculine names are steadily used for girls, like Dylan and Ryan, Michelle's Owen is one of the few girls given this name. Middle name Isabelle softens the unexpected first.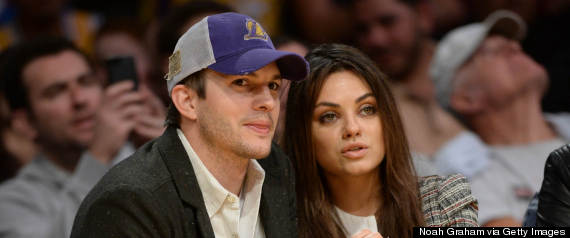 Speaking of Isabelle, that's the same middle name Aston Kutcher and Mila Kunis gave to their daughter, born in 2014. Wyatt Isabelle's middle name honors Mila's grandma, but Wyatt was just something that came to the couple at a Lakers game.
Like Us On Facebook |

Follow Us On Twitter |

Contact HuffPost Parents
BEFORE YOU GO
PHOTO GALLERY
Inspiration Behind Celebrity Baby Name Choices