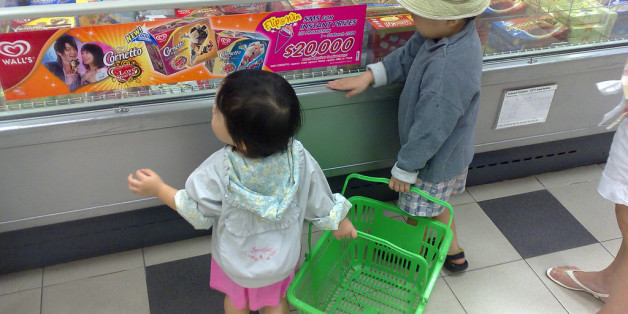 The world seen through a child's eyes is confusing. Movies don't really make sense. The seriousness of curse words hasn't yet set in. And everyday activities, like going to the grocery store, feel bigger and more adventurous than they should.
From the perspective of a child, the grocery store is endless and full of delicious possibilities -- with a few heartbreaks along the way. It's weird and fun and feels nothing like the experience it turns out to be as an adult. But mainly, it just means so many opportunities to score treats.
We here at HuffPost Taste recently reminisced about that shared childhood experience. It made us feel all nostalgic, so we had to share.
Here are the thoughts that go through a child's brain while at the grocery store. Share your fondest memories below.
PHOTO GALLERY
Grocery Store Memories
Want to read more from HuffPost Taste? Follow us on Twitter, Facebook, Pinterest and Tumblr.

BEFORE YOU GO
PHOTO GALLERY
Rice Krispie Treats