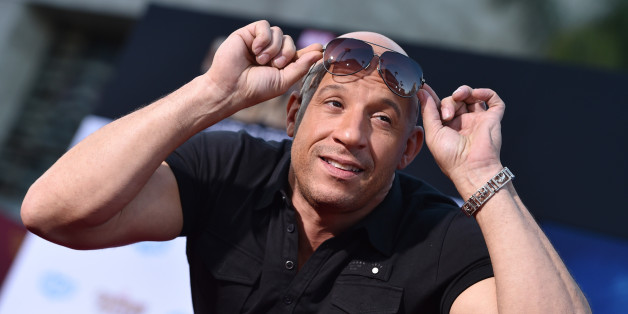 Back in 2011, Vin Diesel made the bold proclamation that "Fast Five" should be a major contender at the Oscars. "I wouldn't be surprised if there is some Oscar talk around this," Diesel told the Los Angeles Times. "I don't know, maybe I'm just biting off what some guy from Channel 7 thought. But sooner or later, people are gonna say, 'Wait a minute, just because they are for the working class doesn't mean they're not great.'"
"Fast Five" failed to garner a single nomination, but that hasn't stopped Diesel from further awards prognostication. Wit the release of "Furious 7" fast approaching, the 47-year-old star told Variety he expects the franchise's seventh film to win Best Picture at next year's Academy Awards.
"Universal is going to have the biggest movie in history with this movie," Diesel said. "It will probably win best picture at the Oscars, unless the Oscars don't want to be relevant ever."
Never stop being you, Vin.
For more from Diesel, head to Variety.
BEFORE YOU GO
PHOTO GALLERY
Celebrity News & Photos