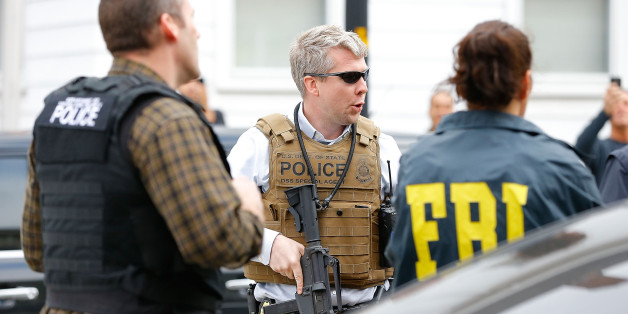 WASHINGTON -- The FBI still has work to do when it comes to how it fights terrorism in the 21st century, according to a congressionally mandated report released Wednesday.
The bureau "continues to lag" in its intelligence capabilities and needs to improve its ability to gather information from a network of informants, according to a report issued by the FBI 9/11 Review Commission, which was tasked by Congress with a broad review of the bureau's counterterrorism efforts.
The report said that the FBI must "accelerate" changes as it continues to transform from an organization that was focused on domestic law enforcement to one focused on preventing attacks from terrorist organizations based across the world. FBI leadership "is not unified or consistent in driving cultural change" needed to move away from its traditional approach of prosecuting crime and towards the goal of stopping threats in a complex environment, the report said.
On a more positive note, the commission found the bureau has improved information-sharing with other local, state and federal law enforcement organizations. Collaboration with the CIA is also at likely the highest level ever.
One big impediment to the bureau's work has been the difficulty it faces forming "constructive partnerships" with tech companies and the public due to skepticism about the government programs unmasked by Edward Snowden, the report noted. It called the FBI's engagement with the private sector "fragmented."
To help, the report recommended that the bureau work with Congress on legislation that would somehow enable tech companies to better communicate and work with the government in combating cyber threats.
The report's commissioners were Ed Meese, who served as attorney general under President Ronald Reagan; Tim Roemer, a former Democratic congressman from Indiana; and Bruce Hoffman, a Georgetown professor with an expertise on terrorism.
BEFORE YOU GO
PHOTO GALLERY
U.S. Capitol Photos