Everyone has a hometown hero, a team favorite, a legend. Turns out Kobe Bryant is that person for a lot of people, even well outside of Los Angeles.
The folks at Mitchell & Ness released a map Tuesday showing the top-selling throwback jerseys in each state. And while most are pretty expected -- Karl Malone is a favorite in Utah, Patrick Ewing in New York and Troy Aikman in Texas -- others are less so. Namely that Kobe Bryant is a top seller in Delaware and Tennessee.
To be fair, he's also the top-selling jersey in Minnesota, Wisconsin and Ohio, but maybe we can chalk that up to the Laker's existence as a franchise formerly located in Minnesota with a namesake derived from the Great Lakes?
Unfortunately for Kobe, the reigning champion in jersey sales in California is none other than Joe Montana. Can't win them all. Either way, check out the map to see who leads your state: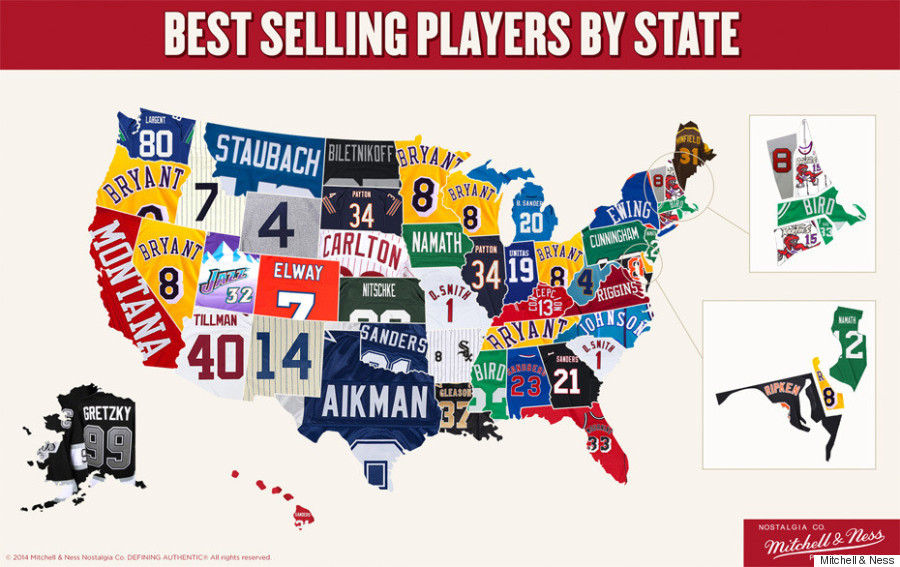 H/T For The Win