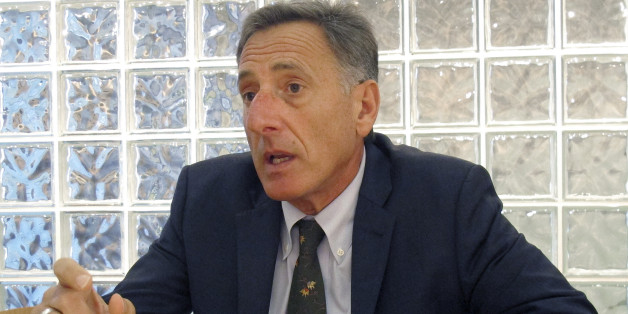 WASHINGTON -- Senate Majority Leader Mitch McConnell (R-Ky.) has undertaken a personal campaign to get the governors of all 50 states to refuse to abide by the Environmental Protection Agency's new limits on greenhouse gas emissions from power plants.
Last week, McConnell wrote to the governors urging them not to move forward with state compliance plans under the EPA's Clean Power Plan, which seeks to cut emissions at the national level by 30 percent by 2030. "I believe you will find, as I have, that the EPA's proposal goes far beyond its legal authority and that the courts are likely to strike it down," McConnell wrote.
On Wednesday, Vermont Gov. Peter Shumlin (D) sent back a response: Nope.
He used a few more words than that, but that was the gist:
Dear Majority Leader McConnell,

I disagree. Climate change is real. It's a threat to humanity. We should be working harder to address it, not rolling back efforts to do so. I fully support the Environmental Protection Agency's plan.

Sincerely,

Peter Shumlin
Governor of Vermont
While McConnell is hoping for the states' help in his quest to block the EPA rules, Congress has also been at work on efforts to undermine them. Sen. Rob Portman (R-Ohio) is introducing a measure to the budget bill under debate this week that would allow states to opt out of the EPA carbon rules. And House members have released draft legislation that would delay the rules and allow states to opt out.
The EPA is expected to issue its final rules for existing power plants by June 2015, and states would be required to come up with their compliance plans within a year.

BEFORE YOU GO
PHOTO GALLERY
Least Environmental Senators