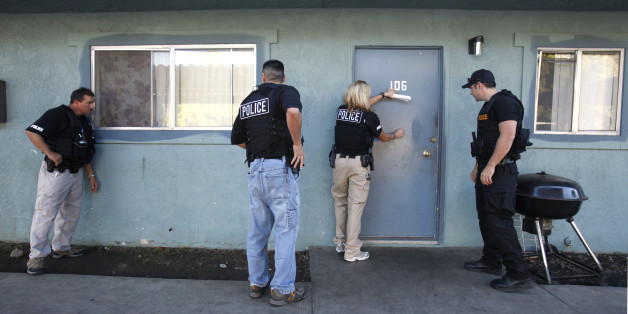 By Sharon Bernstein
SACRAMENTO, Calif., March 26 (Reuters) - California will no longer bar all paroled sex offenders from living near schools and parks, part of the fallout from a state Supreme Court decision that said such requirements violated the constitutional rights of parolees in San Diego.
The new policy gives parole officers the discretion to decide whether offenders pose a risk to children amid concerns among corrections officials as well as the high court that the law had effectively barred many sex offenders from finding any place where it was legal to live.
"We are empowering our parole agents to make a determination as to whether the restrictions should be enforced on a case-by-case basis," said Luis Patino, a spokesman for the state Department of Corrections and Rehabilitation.
Although the details of the policy are still being hammered out, Patino said offenders convicted of sexual assault of a child would still be kept away from schools and parks.
"High-risk sex offenders with a current or prior conviction for lewd acts on a child under 14 are still prohibited from living within a half-mile of any K-12 school," he said.
California voters passed Jessica's Law requiring sex offenders to live more than 2,000 feet from schools and parks, in 2006. Since then, advocates have complained that the law essentially requires offenders to become homeless when they are released from prison, because most cities do not have many dwelling places that are far enough from schools and parks.
On March 2, the California Supreme Court said that the blanket application of the law to all sex offenders was unconstitutional.
Although the case affected only San Diego County, California planned to change its policy throughout the state at the recommendation of the office of Attorney General Kamala Harris, Patino said.
He said the new rules would at first apply only to new parolees, only affecting those already on parole after they meet with their parole officers, who will decide if they pose a threat to children, Patino said.
The state is still working out details of the new policy, which is expected to go into effect in about 60 days, he said.
Jessica's Law was named for Jessica Lundford, a child who was raped and murdered in Florida. Several states, including California, adopted or considered restrictions on paroled sex offenders as a result of the case.
Other parts of the law, including electronic monitoring of felony sex offenders, will continue to be enforced, Patino said.
(Reporting by Sharon Bernstein; editing by Andrew Hay)