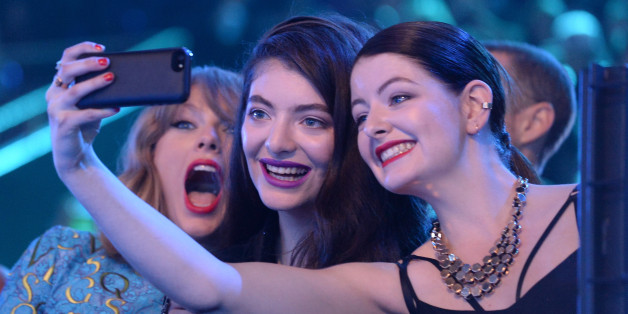 Based on their millions of followers, the most popular celebs have perfected their Instagram filter game -- and sometimes it doesn't include a filter at all.
A new report from Noisey reveals how the biggest pop stars are using Instagram. Based on the last 250 posts from the 15 most followed musicians, the information breaks down the most popular filters these celebs use.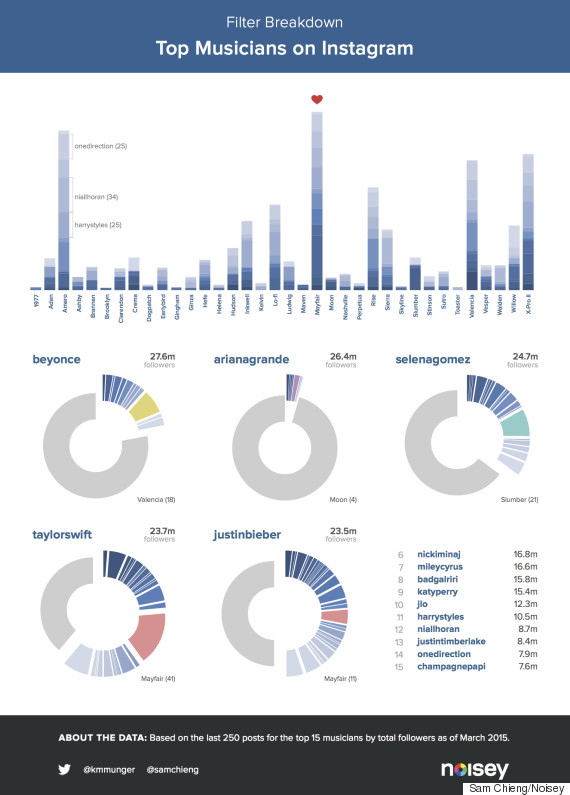 According to the graphic, Beyoncé has the biggest following on Instagram when it comes to musicians and uses a filter less than 25 percent of the time. Ariana Grande is also a fan of that #nofilter life, and it seems to be working since she comes in right behind Queen Bey with 26.4 million followers.
Besties Taylor Swift and Selena Gomez are a little more active with filters. T. Swift uses them on more than half her posts and prefers Mayfair, while SelGo is more into the Slumber filter. Rounding out the top five musicians on Instagram is Justin Bieber, who slaps a filter on about half his posts.
When these pop stars do use Instagram filters, Mayfair is the most popular. Amaro and X-Pro II are also used a lot followed by Beyoncé's most used filter, Valencia. Filters that hardly get any love from celebs include 1977, Brooklyn and (of course) Kelvin.
Other photo filter apps might be used before posting, but as far as Instagram filters go, less is sometimes more. So next time you're looking for that double tap on a photo, you might take a tip from these celebs and reconsider letting Instagram touch it up for you.
H/T Noisey
Follow HuffPost Teen on
Twitter |
Instagram |
Tumblr |
Pheed |
BEFORE YOU GO
PHOTO GALLERY
12 Instagram Tips