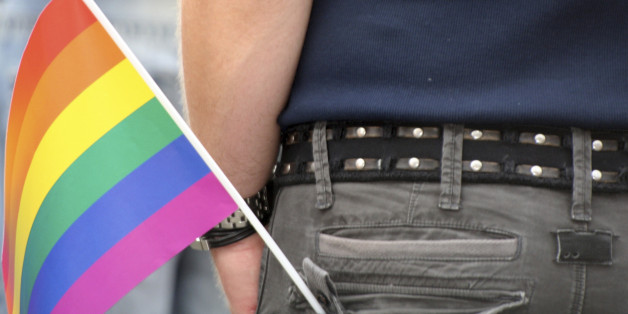 Idaho Rep. Paul Shepherd (R-Riggins) got a big surprise this week when a college student reportedly purchased his former website and turned it into a resource page for lesbian, gay, bisexual and transgender (LGBT) youth.
Shepherd's former site, paulshepherdusa.com, is now emblazoned with a portrait of the congressman set against a rainbow flag. The site was subsequently posted to Reddit with a call for suggestions.
"His staff forgot to renew the domain this week, so we've done that for him and due to his recent attempts to discriminate against the LGBT community we're countering it with this site," the new owner, identified by Vice as Dylan Hailey, a 21-year-old college junior, writes on the site. "Yes, we do need to take a stand, against bigots who discriminate against people they disagree with or don't like, just like what Paul Shepherd is doing to the LGBT community."
Shepherd has backed a non-binding resolution urging Congress to impeach federal judges who violate the Constitution, and has argued that legal rulings that overturn same-sex marriage bans are unconstitutional, the Associated Press reported.
In response to the website takeover, Shepherd is quoted as telling Idaho Public TV's Melissa Davlin, "Slave owners were very good Christians and good people. ...[Slave owners] weren't terrible rotten horrible people, and that's how I see gay people."
Meanwhile, Hailey told Vice he'd eventually return to the site to Shepherd if the congressman made a donation to an LGBT advocacy group.
"If he did that I'd gladly give him his domain back right away," he is quoted as saying. "If he refuses but wants to buy it back anyway then all the proceeds would go to an LGBT group, likely a local one in his area."