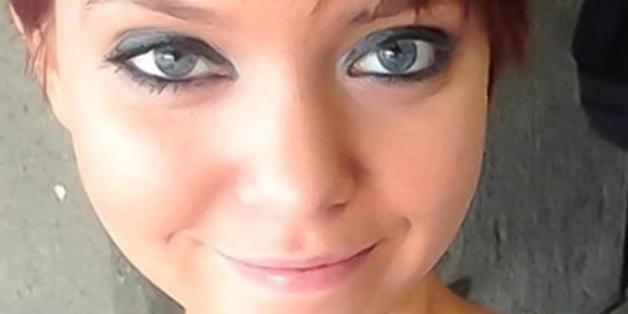 A Dallas stripper who injected a young woman with heroin said she only meant to "incapacitate" the teen so she could rob her of $3,000.
But the victim, 19-year-old Rian Lashley, died of an overdose. She'd never used heroin before.
The stripper, Cierra Allyn Rounds, 27, pleaded guilty to conspiracy to distribute drugs, and faces up to 20 years in prison.
In federal court Tuesday, Rounds described how she and her friends met Lashley at an IHOP on March 25, 2014 so that Lashley could buy $100 worth of heroin from them. She said the plan changed when they discovered Lashley had $3,000 in her purse.
"I figured ud (sic) want me on this money," Rounds texted her alleged drug dealer, who goes by "J.C." Rounds sent J.C. a series of texts outlining her plot to rob Lashley. J.C. has not been charged in the case, according to NBC Dallas.
Rounds drove Lashley to a house, where she and another woman, Kathryn Dirks, injected the victim with a dose of "China white" heroin that Rounds said was supposed to "incapacitate" her so they could take her money, her phone and her iPad.
"Ima bout to shoot her up for the first time," Rounds texted J.C.
After Rounds and Dirks saw that Lashley was reacting badly to the heroin, they put her in an ice bath in an attempt to help her. Lashley later passed out. In court, Rounds said she thought she was only sleeping, but the teen had died. An autopsy revealed that the cause of death was a heroin overdose.
Rounds worked as a stripper at the Jaguars Gold Club in Dallas, which the city has tried to shut down, alleging rampant drug sales on the premises. According to court documents, J.C. supplied drugs at the establishment. Attorneys for the club have denied knowledge of drug sales at the club, which came under fire last year for illegal pay practices.
A federal court ordered the club to pay a $2.3 million wage settlement after it found the club had refused to pay strippers, charged the women fees per shift, and forced them to split tips with owners and managers.
Like Us On Facebook |

Follow Us On Twitter |

Contact The Author
BEFORE YOU GO
PHOTO GALLERY
Missing People