HBO's eagerly-anticipated, explosive Scientology documentary "Going Clear" finally premieres on the cable channel this Sunday. The film, written and directed by Alex Gibney ("The Armstrong Lie," "Taxi to the Dark Side"), is based on Lawrence Wright's controversial book of the same name.
The documentary debuted at Sundance -- it does not disappoint -- but the more you know about Scientology before your viewing, the better you'll understand the mystery and mania that often encircles the controversial organization. With that in mind, here's our "Going Clear" premiere primer:
TO READ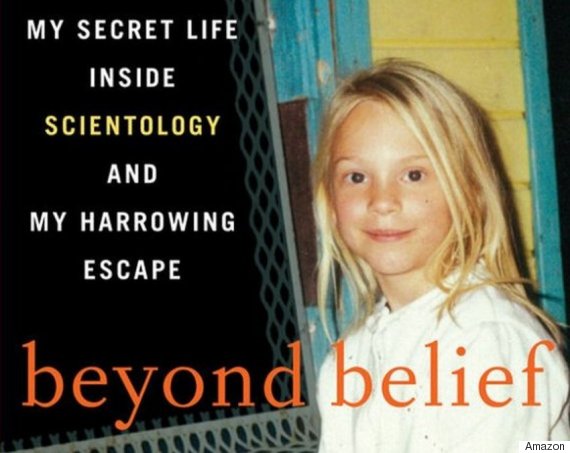 1. Lawrence Wright's 2013 book Going Clear: Scientology, Hollywood, and the Prison of Belief
This book serves as the roadmap for the HBO documentary. Wright spent years working on it and completed over 200 personal interviews. He has been studying and writing about Scientology for decades and probably knows more about the subject than anyone else outside of the church. He covers the origins of the organization and moves chronologically through the Church's most shocking moments.
2. The Paul Haggis profile in The New Yorker, "The Apostate"
Also written by Wright, this article won him the 2011 National Magazine Award and offered an unprecedented look behind the scenes of Scientology, according to the personal story of filmmaker Paul Haggis, who had recently left the church. He publicly renounced his membership over the issue of gay rights in a letter to the church, which of course, leaked online. Wright's profile of Haggis in The New Yorker was one of the first reputable sources to detail the church's alleged abuse, mismanagement and brainwashing. This article eventually led to Wright's book, Going Clear.
3. Jenna Miscavige Hill's memoir Beyond Belief: My Secret Life Inside Scientology and My Harrowing Escape
Scientology founder's L. Ron Hubbard died in 1986 and David Miscavige took over the church soon after. His niece, Jenna Miscavige, grew up in the isolated upper ranking world of the church and was a member of the secretive "Sea Org" ministry -- until she escaped at the age of 21. In 2013, she published a harrowing memoir that details the church's alleged abuse and sheds light on the inner workings of its upper levels. It is nothing short of shocking.
4. Beck opens up about Scientology to Vulture
Longtime Scientologist and award-winning musician Beck had a rare moment of vulnerability with Vulture when he spoke about his relationship with Scientology. He has often chosen to avoid the topic altogether in the press, but in this article he takes a casual surfer-bro approach to explaining it: "Some people do yoga, some people get into meditation, a whole half of my family are all Presbyterian," he said. But for him, Scientology has proven to have many benefits. His wife, actress Marissa Ribisi (sister to Giovani), is a second-generation Scientologist and they are raising their children in the church. And yet, he promises that he has a busy life. "I'm not off doing some weirdo stuff," he said in reference to Scientology.
5. John Travolta tells The Telegraph that Scientology is how he coped with his son's death
John Travolta's son Jett died in 2009 from a seizure and the actor says if it weren't for his devotion to Scientology, he doesn't think he could have made it through the horribly tragic time. "They were with me every day after Jett died. They even travelled with me when I needed to get away. And for a solid two years it was like that," Travolta said of his fellow Scientologists. The actor, like Tom Cruise, has long been one of the highest profiled faces of the church -- and continually comes to its defense.
6. Danny Masterson's interview where he tells Scientology critics to go f--k themselves
Actor Danny Masterson was interviewed by Paper Mag at Sundance and had an in-depth, aggressive conversation about Scientology. Sarcastically musing that his religion is fair game to critics because "it's new," Masterson said, "anyone can say anything about anything." He goes on to credit Scientology as the reason he was able to get along with his parents as a teenager and study well. He also said it helped him understand how his brain works. He uses the analogy "if you're thirsty, drink water" as a way to explain how logical Scientology is to him.
TO WATCH: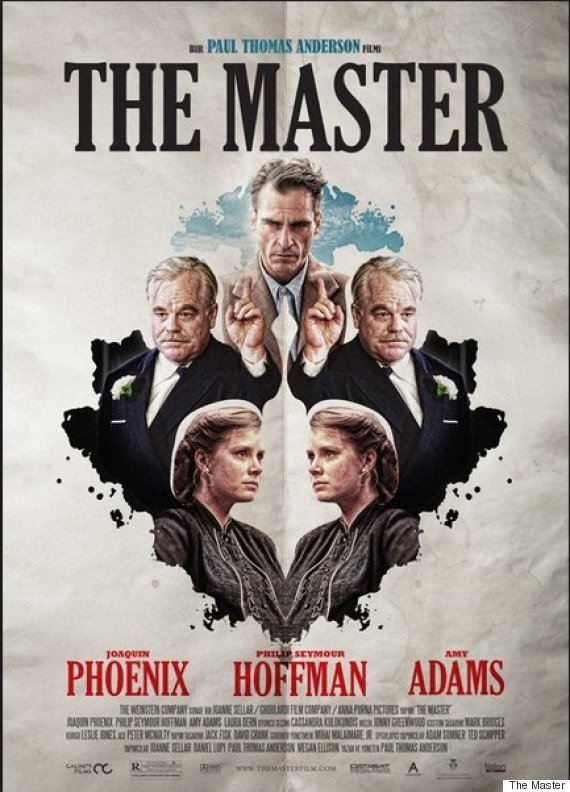 7. Paul Thomas Anderson's Oscar-nominated film "The Master"
While Anderson downplayed the Scientology connection in the film, anyone who saw it with some prior knowledge of the church immediately noted unmistakable similarities. Philip Seymour Hoffman plays a magnanimous, scheming cult leader in the 1950s who believes in the use of auditing and e-meters, just like Scientology. Joaquin Phoenix plays a troubled, wandering man who finds his way into the group and struggles with his master's ideology. Other connections to Scientology include believing that past lives go back trillions of years as well as the act of ridding oneself of former traumas and clearing the brain of negative memories. While Anderson said he doesn't know much about Scientology, he later acquiesced by clarifying, "but I do know a lot about the beginning of the movement, and it inspired me to use it as a backdrop for these characters."
8. The infamous Tom Cruise Scientology PR video that leaked
This uncut video -- which was intended for internal use by the church -- features Cruise promoting the Church of Scientology and is perhaps the most famous of Scientology's pop-culture moments. The video was leaked in 2008 and served as fodder for the public's growing ridicule of the organization.
Wearing his black turtleneck with "Mission Impossible" music playing in the background, Cruise says it's a privilege to be a Scientologist and that it's something you have to earn. When you're a Scientologist and drive past a traffic accident, you know you're the only one who can help, he explains. In between bursts of laughter, Cruise says Scientologists are the "authorities on the mind." It is said that the church (flanked by an army of lawyers) demanded YouTube remove the video, but it's still available today.
9. The Matt Lauer-Tom Cruise interview where Cruise attacks psychiatry
The Scientology portion of this heated interview from 2005 starts during the seventh minute and features Cruise's attacks on psychiatry (Ritalin, Adderall and antidepressants, specifically) and Brooke Shields' use of psychiatry to help with her postpartum depression. Cruise says that there is no such thing as a chemical imbalance, and also adds that neither Lauer nor Shields understand the history of psychiatry like he does.
10. Scientology leader David Miscavige's only interview
This the only time that the leader of the Church of Scientology has done an on-camera interview. And it was the last. This took place in 1992, roughly six years after Hubbard died and Miscavige took over.
11. John Travolta talks energy, space, time and matter
In this quick two-minute clip from 2012, Travolta explains how he's able to "control energy, space, time and matter" with Scientology. He doesn't confirm or deny his rank in Scientology as an "operating thetan" but instead says, "I wouldn't dare get into the nomenclature at this point." He encourages people to pick up a book about Scientology, read it and find out about the religion on their own.
12. "South Park" explains the origins of Scientology
This clip from South Park features the head of the Church of Scientology telling Stan about the creation myth -- which includes frozen aliens, volcanoes and lost floating souls. He explains that the source of confusion and sadness in humans is really floating alien souls inside of us.
13. The Scientology Super Bowl commercials
The Church of Scientology's decision to air primetime ads during the past few Super Bowls has raised some eyebrows. The 2013 ad was titled "Knowledge" and featured a voiceover saying Scientology is not about magic or mysticism, but knowledge. The ad calls on the curious, the "inquisitive" and those "who just want to know about life." The 2014 spot, called "Spiritual Technology," promises that everything you've ever imagined is possible. This year's ad, "The Age of Answers," says that Scientology is where the predictability of science and the wisdom of religion combine.
14. Hacker group Anonymous threatens the Church of Scientology
"Over the years, we have been watching you. Your campaigns of misinformation; suppression of dissent; your litigious nature, all of these things have caught our eye." This two-minute video warning explains why Anonymous thinks Scientology has got to go.
TO LISTEN TO: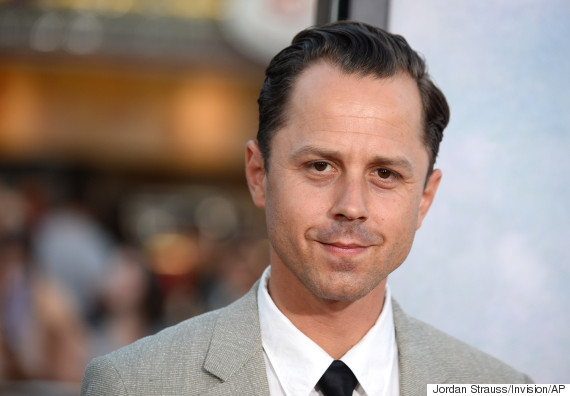 15. Surviving Scientology Podcast
This podcast features many ex-Scientologists speaking about their experiences. The site's bio describes itself as "an in-depth critical podcast about Scientology." Interviews include former senior executive Mike Rinder (who is featured in the "Going Clear" documentary), third-generation Scientologist Mareka Brousseau and Karen De La Carriere -- one of the highest ranking, former members of Scientology.
16. Giovanni Ribisi talks aliens on the WTF with Marc Maron Podcast
Ribisi, a lifelong Scientologist, gets upset with Marc Maron when pushed on whether aliens are a part of Scientology theory. He also says he doesn't believe the negative things people say about Scientology because he hasn't experienced them himself.
"Going Clear" is out in limited release and premieres Sunday, March 29, at 8:00 p.m. ET on HBO.
BEFORE YOU GO
PHOTO GALLERY
Celebrities Linked To Scientology