A woman accused of setting a yoga studio on fire says most people don't understand her smiling mugshot, but to her, it makes perfect sense.
"I thought it was going to make me happy … to burn the place that had brought me so much pain and suffering," Nancy "Suzanne" Duarte, 41, told CBS DFW.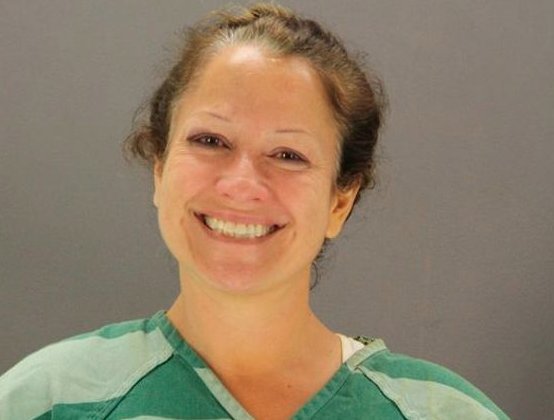 Police say Duarte went to Dallas' American Power Yoga studio around 10:30 p.m. Saturday and attempted to torch it using gasoline, KHOU reports. A Dallas Fire-Rescue spokesman told the Dallas Morning News that Duarte managed to set the second-floor studio ablaze, but the fire was put out swiftly.
The studio was unoccupied at the time and no one was injured. About 100 people were evacuated from nearby businesses.
Duarte told CBS DFW she did it because two men associated with the studio have harassed her for years. One of them, she said "kept hitting on me and kept trying to make me the girlfriend on the side."
An American Power Yoga spokesperson told CBS DFW that she was unaware of any dispute prior to Saturday.
Duarte added that she never wanted to hurt anyone. The only regret she has, she said, is that the studio wasn't destroyed.
Phineas Bennett-Lovari, a witness, told the Dallas Morning News he saw Duarte lighting matches and bits of paper on fire and shouting "I'm going to burn this [expletive] place down. I don't care if I go to jail."
Police charged her with arson and resisting arrest.
Like Us On Facebook |

Follow Us On Twitter |

Contact The Author