When it comes to your career, having a mentor in your life is very important, and no one knows that better than event planner Preston Bailey! Preston actually got started in event planning when his best friend, interior designer Vicente Wolf knew Preston was in need of a job, and asked him to do the flowers for one of his clients. Not only did Vicente hire Preston to do the job, but he actually went with him to the flower market and taught him everything that he knew about flower arrangements. "Mentorship is very hands on," Preston says, "you can't just say that you're a mentor and then go away!" The best mentors are available to talk to those that they are mentoring, and are really there to advise and oversee the people that they choose to mentor.
For more of Preston's event planning tips, view the slideshow below:
PHOTO GALLERY
Preston Bailey's Top Tips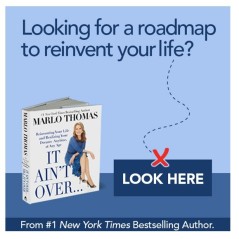 Add Marlo On Facebook:
Follow Marlo on Twitter:
Sign up to receive my email newsletter each week - It will keep you up-to-date on upcoming articles, Mondays with Marlo guests, videos, and more!