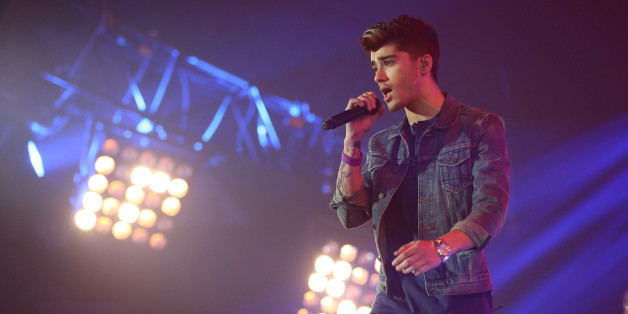 Zayn Malik has stayed silent on social media since One Direction announced he would leave the band on Wednesday, but British paper The Sun reports that Malik has given his first interview. "I feel like I've let the fans down but I can't do this anymore," Malik reportedly told The Sun. "It is crazy and wild and a bit mad but, at the same time, I've never felt more in control in my life ... And I feel like I'm doing what's right - right by myself and right by the boys, so I feel good."
In the Facebook post that formally announced his departure, Malik wrote, "I am leaving because I want to be a normal 22-year-old who is able to relax and have some private time out of the spotlight." The band's statement said they were sad to see him go, but that One Direction would continue their world tour and record a fifth album. In his interview with The Sun, Malik hinted that One Direction might not stay together for too much longer, though. "They still want to do it for a while, so they're going to carry on doing what they want to do and I think they're going to do okay for a while."
Last week, One Direction announced that Malik would resign from the tour amid rumors that he was cheating on his fiancée, Perrie Edwards. But now he's concerned about breaking his fans' hearts. "You know, I did try to do something that I wasn't happy doing for a while, for the sake of maybe other people's happiness," Malik said to The Sun. "And that was mainly the fans. And I only ever tried to do it for the fans, and it was only ever for them."
BEFORE YOU GO
PHOTO GALLERY
Zayn Malik's Best Style Moments