Green living expert and author Alexandra Zissu joined me this week on Mondays With Marlo to discuss the dynamics of having an environmentally-friendly lifestyle. We chatted about everything from dangerous chemicals lurking in your household cleaners to the benefits of organic foods to why you shouldn't use hand sanitizer. It was all so fascinating!
For more of Alexandra's green living tips, view the slideshow below:
PHOTO GALLERY
Alexandra Zissu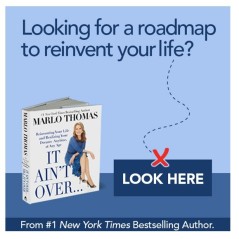 Add Marlo On Facebook:
Follow Marlo on Twitter:
Sign up to receive my email newsletter each week - It will keep you up-to-date on upcoming articles, Mondays with Marlo guests, videos, and more!