What a treat it was to have Dr. Christiane Northrup join me on Mondays with Marlo! Dr. Northrup truly is an expert when it comes to health and vitality, and I was so happy to have her on my show to answer all of your questions.
Get Dr. Christiane Northrup's book, Goddesses Never Age here.
For more of Dr. Christiane Northrup's health tips, view the slideshow below:
PHOTO GALLERY
Dr. Northrup's Health Tips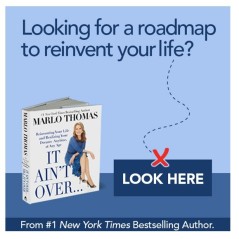 Add Marlo On Facebook:
Follow Marlo on Twitter:
Sign up to receive my email newsletter each week - It will keep you up-to-date on upcoming articles, Mondays with Marlo guests, videos, and more!