Taking care of our skin is so important, so who better to give us the best advice on how to do it than board-certified dermatologist Dr. Jeanine B. Downie! Dr. Downie provided her expertise on protecting your skin from the suns harmful ways, and offered treatment options for just about every skin issue you could possibly think of! What a valuable expert to have on our show.
For more of Dr. Jeanine B. Downie's advice, view the slideshow below:
PHOTO GALLERY
Dr. Jeanine Downie's Skin Care Tips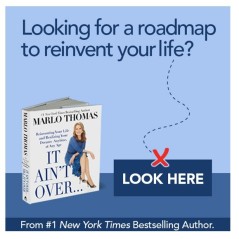 Add Marlo On Facebook:
Follow Marlo on Twitter:
Sign up to receive my email newsletter each week - It will keep you up-to-date on upcoming articles, Mondays with Marlo guests, videos, and more!