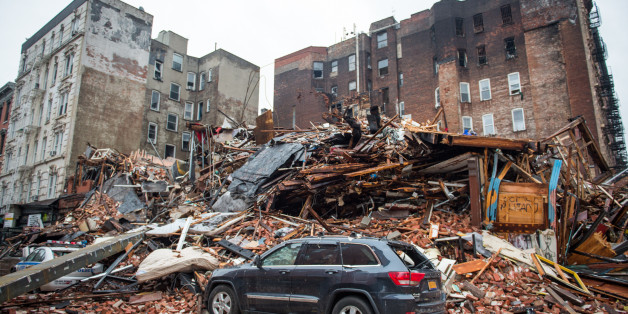 Authorities in New York City are investigating the possibility that an attempt to cover up illegal gas siphoning led to the explosion last Thursday that killed two people and injured 22 others, according to the New York Times.
Following the incident, reports circulated that utility workers on site months before the explosion discovered gas lines in one of the buildings were illegally tapped. The Times now reports on a "working theory" of the events leading up to the deadly blast from law enforcement officials.
According to the Times:
Their working theory is that one or more gas lines were surreptitiously tapped over several months; then the siphoning apparatus was dismantled or hidden on Thursday before Consolidated Edison conducted an inspection. As soon as the utility inspectors left, an attempt to resume the diversion of gas went awry, setting off the explosion, according to two law enforcement sources with knowledge of this working theory.
The report states that the Con Edison utility inspectors left 121 Second Avenue around 2:45 p.m. About 30 minutes later, the building exploded.
Like Us On Facebook |

Follow Us On Twitter |

Contact The Author