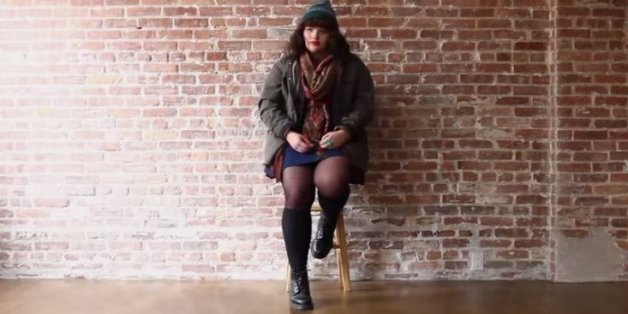 Beauty isn't found in the clothes you wear -- it's what's underneath them.
In a new video from StyleLikeU's video series "What's Underneath," Bustle fashion and beauty editor Marie Southard Ospina removed layers of her clothing in front of the camera, while talking about her complicated relationship with her body, and her experiences as a plus-size woman.
In each "What's Underneath" video, StyleLikeU interviews a person about body image and self-confidence, while the participant slowly undresses in front of the camera. The participants include people of all genders, colors and styles.
Ospina said that in elementary school she constantly heard from family and friends that she was too fat. "I definitely remember in elementary school a lot of comments about my weight, fat-bullying in school," she said, "And definitely from my family, just making little comments about how I needed to start doing sports and how I needed to start doing gymnastics and start losing weight."
By high school, Ospina had developed a debilitating eating disorder. "My mind just sorta told me well food is the problem so just eradicate it from your life," she told the camera.
As she spoke, Ospina took one article of clothing off at a time.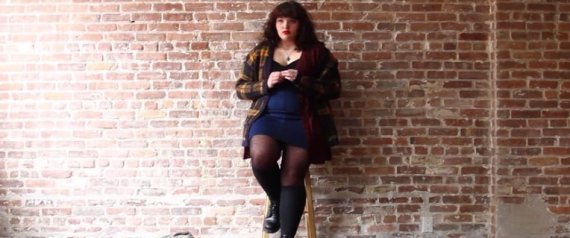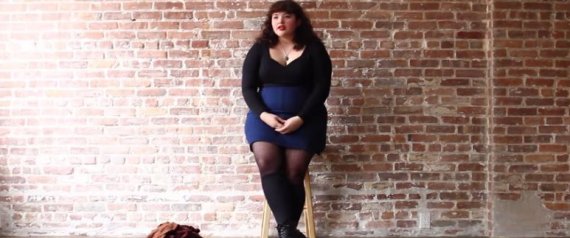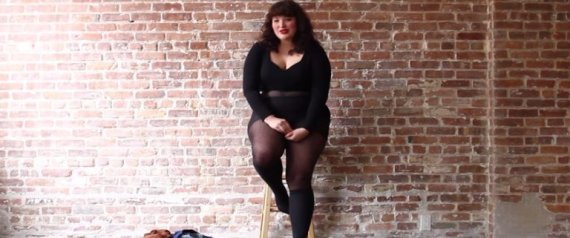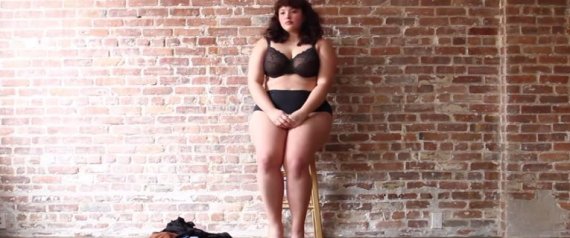 "You don't see little children who are two and three poking at their fat and criticizing themselves, it's something we're taught to do," Ospina said. "Even young women who aren't plus-size, everybody has body qualms and it's just so sad that you see these incredible people who are just riddled by it and plagued by it every day."
She credited a year-long study abroad trip to Europe and meeting her current partner, as two of the reasons she was able to finally love her body and herself. Now she says, she tries to use the word "fat" in her writing as often as possible to show that the term is not an insult. "I use it to describe myself a lot and I think a lot of people's initial reactions are 'You're not fat, you're beautiful,'" she said. "And that in and of itself is problematic because it implies that you can't be fat and beautiful."
Towards the end of the video, Ospina described what she's learned on her journey to accepting her body the way it is: "Beauty literally comes in every shape." We couldn't agree more.
You, Marie, are fat and beautiful.
Watch the full video below.
BEFORE YOU GO
PHOTO GALLERY
This Is What "Beach Bodies" Look Like