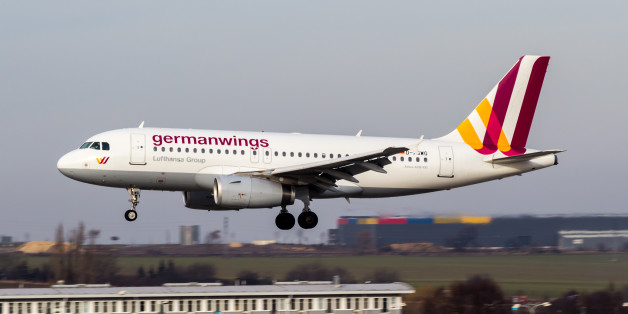 After a tragic plane crash last month, pilots are taking extra measures to make their passengers feel safe in the sky.
The day after the loss of Germanwings Flight 9525, pilot Frank Woiton of the same airline volunteered to fly the route that ended in what's believed to be a deliberate crash in the French Alps on March 24. Before taking off, Woiton personally welcomed each passenger onto the aircraft with a hug, and made an emotional speech before takeoff.
"People should see that in the cockpit there is also another human being," Woiton told German newspaper Bild in a translation provided by The Economist. The speech received a round of applause from the cabin.
Another Germanwings pilot, flying from Berlin to Paris on Thursday, made a similar speech to passengers, Business Insider reported. Hugh Roche Kelly, one of the passengers, posted the pilot's message to his Twitter on Thursday:
"[The pilot] spoke (at length, in 3 languages) about how it was a difficult and strange time for him and for all the cabin crew, how they still all love doing their job, and how they're thankful that they still have passengers coming onto their planes. [He said] 'everything's going to be fine, because I am going to look after it,' and I can't help but have enormous respect for him."
On another recent flight, a passenger thanked her pilot simply for getting her to her destination safely. In a note posted to Twitter on March 31, Bethanie -- a frequent flyer between England and Spain -- wrote, "Thank you for taking me home. Thank you for doing so safely. Thank you for allowing me to live the life I do in Spain and split my time with my family in England too."
See the full note below:
A letter given to a colleague from a passenger onboard his aircraft.. Providing proof that we're all in this together pic.twitter.com/a0NrT3LAtT

— Jai Dillon (@jaidillon) March 30, 2015
BEFORE YOU GO
PHOTO GALLERY
Andreas Lubitz: Police Investigate Role Of Germanwings Co-Pilot