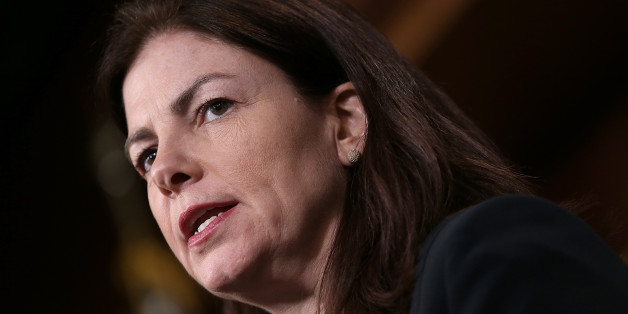 By Ted Siefer
MANCHESTER, N.H., April 6 (Reuters) - A top aide to Republican U.S. Senator Kelly Ayotte of New Hampshire has resigned following his arrest in a prostitution sting.
David Wihby, Ayotte's state director, was arrested at a hotel in Nashua on Friday and charged with one misdemeanor count of solicitation of prostitution.
Ayotte said she was "shocked and deeply saddened" by the arrest of Wihby, whom she described as a longtime friend.
"David obviously cannot continue his duties, and I have accepted his resignation," Ayotte said in a statement. "This is a very difficult time, and my thoughts and prayers are with everyone involved."
Ayotte, a former state attorney general, was elected to the U.S. Senate in 2010. She is expected to face a tough 2016 reelection battle in a state where support tends to swing between Republicans and Democrats.
Wihby, 62, is also a school board member in Manchester, the largest city in New Hampshire. He had previously served as a city alderman for 18 years.
Wihby is a close friend of Manchester Mayor Ted Gatsas, prominent Republican leader in the state.
"My heart is heavy," Gatsas said in a statement on Monday. "David Wihby and I have been friends for almost 50 years. He has dedicated much of his life to public service and done a lot of good for a lot of people."
Wihby could not be reached for comment on Monday. He was released on $2,000 bail and is due to be arraigned on May 11. (Editing by Scott Malone and Lisa Lambert)
BEFORE YOU GO
PHOTO GALLERY
Scenes From Capitol Hill